In Corona, CA | 1973 Foothill Pkwy Ste 110
1973 Foothill Pkwy Ste 110
Corona, CA 92881
Reviews
Support
Text me this address
Paper Shredding Near Me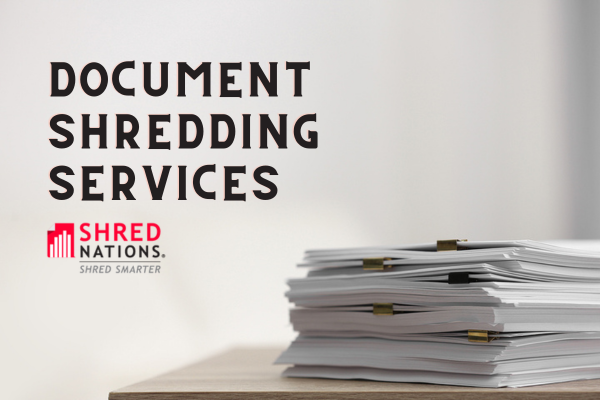 Here at Shred Nations, we connect our customers to the best service provider that fits their projects and needs. There are several service options that we specialize in, including mobile shredding, offsite shredding, hard drive destruction, and electronic destruction.
We pride ourselves in helping thousands of customers every day with their shredding projects. Our providers are vetted, secure, and ready to assist with your documents. Let Shred Nations help speed along your shredding process!
Drop Off Shredding in Corona
For individuals that have smaller quantities, we have a nationwide directory of drop-off locations to help. Drop-off paper shredding is a convenient and cost-effective solution for your small-scale shredding project. Designed for lower volumes of shredding (90 lbs or less), drop-off services make it possible to complete low-volume paper shredding quickly and easily.
For those who need to witness the shredding, want or require a certificate of destruction, or have electronic devices, see our extensive service options below. Shred Nations has all the shredding services you need!
Contact us for a free quote today!
How Much Paper Do I Have?
Use our handy tool to find out how much paper you have and what service might be right for you.
Frequently Asked Questions
What is the drop-off shredding process in Corona?
Gather your documents that need shredding
Drop them off at the nearest drop-off shredding center in Corona
Pay by the pound - price will vary by location
Your documents are safely stored in a secure, locked shredding bin
When the bin is full, a mobile shred truck stops by to shred the contents of the shred container
Do drop-off locations offer hard drive shredding?
No, our drop-off locations do not accept hard drives for shredding. However, we have other solutions for your small-scale or large-scale needs. Give us a call to learn more!
Do I need to remove staples, paper clips, binder clips, etc?
Usually, staples and paper clips can be left on the documents; however, binder clips need to be removed. These requirements can vary based on location, so we do recommend calling the drop-off center first.
What if I need to witness the shredding?
If you need or want to witness shredding, a mobile shredding service is the best option for you. Mobile shredding comes to your location and shreds the documents right there.
What if I have more than 90 pounds of documents?
How do you figure out how much paper you have to shred?
]