Boston Electronic Media Destruction Services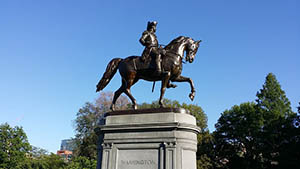 Thinking of just throwing out your unneeded hard drive, fax machine, or other electronic media? Think again – with today's technology, even a hard drive that has been erased can still contain information that is easily recoverable with the right software.
Luckily, there is no software capable of obtaining information off of a shredded hard drive. Electronic media destruction is the best way to protect your private information from a data breach.
Shred Nations Boston has the tools to destroy all your electronic media in a secure and affordable manner. Some examples of electronic media that you should consider destroying are:
Hard drives
Thumb drives or jump drives
CDs or DVDs
X-rays
Credit cards or debit cards
We can provide your home or residence with product destruction, electronic media destruction, or hard drive destruction. Shred Nations services all of Boston and surrounding areas – from Lowell to Provincetown, we've got you covered.
Here's how Electronic Media Destruction works in Boston:
Request a quote by filling out the form or give us a call at (617) 307-7606. We can provide you with the best electronic media destruction quotes from reliable, Boston-based contractors in your area within minutes.
Then you can drop off your electronics at any of our Boston locations or have one of our local contractors come to you. We also offer the option to ship your electronics to a security facility for destruction.
All of your electronic media is destroyed at a security facility in Boston. The shredded bits are separated into components and recycled.
Are Boston Data Destruction Companies Secure?
The National Security Agency and Department of Defense have set standards and regulations for electronic media destruction ensuring any compliant data destruction company is secure and reliable. You will also receive a certificate of destruction explaining where and when the destruction was done.
Approximate Cost of Data Destruction in Boston, MA
There is a multitude of factors that decide the cost of electronic media destruction. The main factor is the volume of media that needs to be destroyed. The higher the volume, the greater the cost. A secondary factor is the type of electronics that need destruction. Certain media requires more work to destroy and recycle than others making the cost go up. Shred Nations Boston can provide you with a quote for your specific electronic media destruction needs.
Get Free, No-Obligation Quotes on Electronic Media Destruction in Boston
Shred Nations Boston offers electronic media destruction throughout Boston and the surrounding areas. Do you need to have your electronic media destroyed somewhere in the Boston area? Give us a call at (617) 307-7608 or fill out the form to the right.
We will contact you within minutes of receiving your request to provide you with free quotes from the most secure and reliable Boston media destruction specialists that can get your project scheduled and completed as quickly as possible.
Shred Nations Boston Location
Shred Nations Boston
139 Charles St
Boston, MA 02114
(617) 307-7608
Email: boston@shrednations.com
Our normal operating hours are Monday-Friday from 9:00 AM to 7:00 PM, Saturday from 10:00AM to 6:00PM, and Sunday from 12:00PM to 4:00PM
Shred Nations proudly serves these cities throughout the Boston area:
Amherst | Cambridge | Chicopee | East Longmeadow | Holyoke | Northampton | Pittsfield | Springfield | West Springfield | Westfield | Worcester | Boston | Chelmsford | Fitchburg | Framingham | Lexington | Lowell | Marlborough | Newton | Shrewsbury | Waltham
Learn More About Electronic Media Destruction With These Articles:
How to Ensure Your Hard Drive is Destroyed Permanently – Read this article to learn more about hard drive destruction.
Degaussing a Hard Drive Vs. Erasing It – This article explains the difference between the two techniques for removing the information on your hard drive.
What Can Be Accessed On A Hard Drive – Learn about the type of information that is stored on your hard drive.