Shred events are quickly gaining traction with more events popping up in cities both large and small. The number identity thefts is at an all-time high with over 15.4 million reported cases in 2016 alone. A shred event provides members of the community an outlet to securely destroy their confidential documents, and finding one near you shouldn't be difficult.
What is a Shred Event?

A shred event is an organized, community event in which guests are encouraged to bring their confidential documents to be shredded with a mobile shredding truck that is on-site. The shred events are typically organized by a local business or government institution to promote their brand or message while simultaneously advocating data security.
The guests of the shred event can typically be charged a small fee per box of documents or it may be completely free. Many residents have stockpiled their old and unnecessary documents that contain private information, making shred events the perfect place to have them destroyed.
Guests are encouraged to bring and shred:
Old tax forms and receipts (after 7 years)

Bank statements

Junk mail

Medical bills/records

Credit card statements/offers

Invalidated checks

Old pay stubs
When is the Next Shred Event Near Me?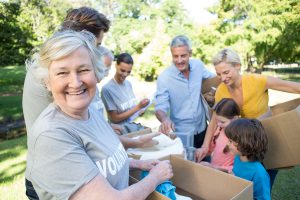 Shred events are happening all the time, making it easier than ever to find one near you. Shred Nations partners with organizations from all across the country to help plan, market, and execute a shred event that captures the community's interest and provides a successful turnout for the sponsors.
Check to see if there is a Shred Nations shred event near you!
Want to Set Up Your Own Shred Event?
Shred Nations and our mobile shredding partners are constantly planning new shred events to provide a widespread reach throughout your community to encourage safe document destruction while promoting your brand.
To learn more details on how to plan your own shred event, give us a call at (800) 747-3365 or fill out the form on the right.