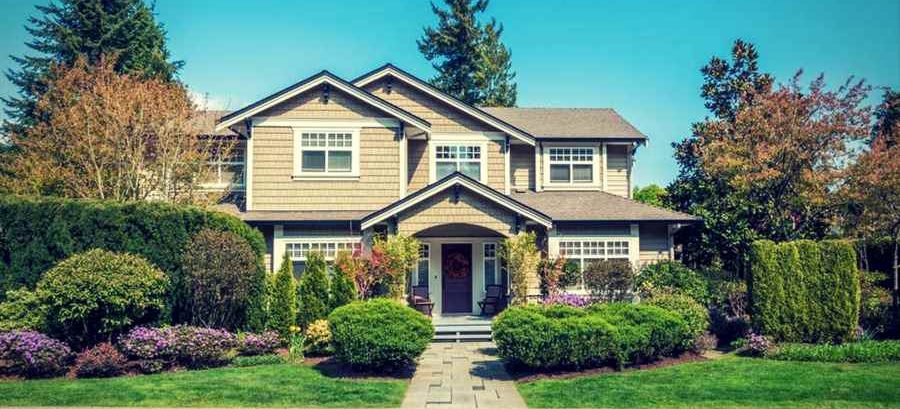 Every home collects old tax documents, receipts, bills, and other miscellaneous files over time that contain personal information. If you only have a few files, shredding them yourself is an excellent way to dispose of your clutter while keeping your information safe. However, for piles or even boxes worth of documents, a home shredding services provide a secure and affordable option.
No matter the size, from just a few boxes to an entire garage worth, home shredding services help make your life easy.
Simplifying Shredding Using Home Services
When it comes to home shredding, there are multiple shredding options. Which option works best for you depends on the size of your project.
For smaller shredding projects (1–3 boxes, or 100 lbs), Ship 'N' Shred or drop off services present quick and easy options.
For larger projects (between 3–10 boxes, or 100–300 lbs), a mobile shredding truck can come to your home. With a mobile shredding truck, you also have the option to witness the destruction, giving you even more peace of mind that your data is secure and safe.
For projects even larger than this, like an entire garage worth, a truck can pick up the documents and transport them to a secure offsite facility. While you won't witness the shredding, you will receive a certificate of destruction. This ensures your documents were shredded confidentially and securely.
Option 1: Ship 'N' Shred for Small-Scale Shredding
Ship 'N' Shred home shredding services are tailored for small home projects. This particular service maximizes convenience, security, and cost-efficiency.
Convenience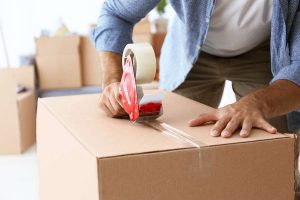 Ship 'N' Shred is as simple as filling up a box with your papers and scheduling a pick-up time online.
The Ship 'N' Shred provider comes to your home to collect the boxed materials, you're able to track your boxes throughout the process, and you can access and download a certificate of destruction.
Security
Like other off-site shredding services, the documents are taken to a secure shredding facility for destruction.
All shredding is done in compliance with industry laws and standards such as HIPAA and FACTA. You're provided a certificate of destruction as a receipt to prove a secure process.
Cost Efficiency
We price Ship 'N' Shred by the box. This means the less you have to shred, the less your service will cost.
On the other hand, shredding services geared for large-scale projects typically have a flat service price no matter how much paper you have.
Option 2: Mobile Shredding—Rent a Shredder to Come to You
Mobile home shredding services provide the medium volume option for shredding projects. First locking shred bins are delivered to your home, where you store documents prior to pickup. A slot at the top of the container allows you to drop in papers as needed. Bins usually hold 100-300 lbs.
Then, at the scheduled pickup time, a truck equipped with a built-in shredder comes to your location. They dump your shred bins into the shredder's teeth while you witness the process from the curbside.
When your shredding is complete, you receive a certificate of destruction. It details location, date, witnesses to the shredding, and the chain of custody. If you need consistent shredding services, you can also set up recurring mobile shredding. 
Option 3: Off Site Shredding—Have Your Documents Picked Up
Off site shredding is the most cost-effective of the services for large-scale home shredding projects (10+ boxes or 300+ lbs).
Trucks come to your location to collect your documents in locked bins before they're transported and shredded at an off-site facility—lowering the cost slightly due to the time saved.
Initially, we provide you with secure shred bins to store the documents you plan to have shred. Once the truck stops by to pick up your paper and has taken them to an off-site facility, you receive a certificate of destruction. Finally, we recycle the paper shreds.
Option 4: Drop Off—Skip Scheduled Shredding
Drop off shredding is another option for smaller projects. One of its greatest benefits is it doesn't require scheduling like other services.
However, it does require more work on your end. Drop off services are located in UPS and shipping stores and you can find one near you using our directory. In this case, you use your own car or transportation to take the boxes to the drop off location.
The process is simple. You walk in, deposit your papers in a locked container, pay, and walk out. For just a box or two, it's the most cost effective option. Most locations charge around $1 per pound, and you only pay for what you shred.
Need Home Shredding Services That Come to You?
Shred Nations offers Ship 'N' Shred, mobile, off site, and drop off shredding services. We have been trusted by companies including Amazon, Allstate, and Apple.
If you're interested in one of these home shredding services, give us a call at (800) 747-3365, fill out the form on the page, or contact us directly through our live chat. We look forward to connecting you to a convenient and affordable home shredding service that works for you.