By David Powelson
"HAVE I GOT A DEAL FOR YOU!"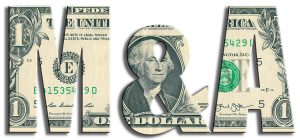 Quality companies attract deals all the time. In the shredding industry, the Giants are always making offers. That's because one of their core strategies is to grow by acquiring smaller shredding companies. The deals they make are accretive – a term that means it adds to their earnings per share and enhances the shareholder value of their stock. They have an unlimited appetite for this type of growth and they'll be just as hungry next year.
Whether it's the right time and price, choosing to sell your business is one of the most important business decisions you get to make. Over many years, Shred Nations has had a front-row seat, with over 200 shredding partners acquired. We've seen many dreams achieved, and sometimes, a small amount of buyer's remorse.
We greatly enjoy building relationships with our partners. It is our business to make it as easy as possible for you to build your business and help you achieve your dreams. Selling is one of the tangible rewards for your "blood, sweat, and tears" and it can feel great to finally "take your money off the table."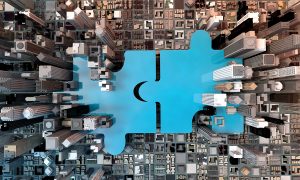 If we had only one word of advice (which has never been the case), it would be for the paramount need to put a great deal of thought and planning into your decision to sell. It's not just that putting a value on your business is tricky, but that the entire process of selling your business is complex.
You'll be up against a buyer with vast experience and skill at buying businesses. Frankly, winning against a Giant in this arena is far harder than winning business in the day-to-day competition for good accounts.
It's always fun to get an offer for your business—not quite as good as courtship, but still exhilarating and good for your ego. Plus, when done right, the "discussion stage" is interesting, and provided you are careful about what you disclose, you can control the element of risk.
It's when you progress to the "Letter of Intent" stage that you must be totally prepared to sell if your planned price and terms are met or exceeded. It's from here on that negotiating with the Giant is stacked in the Giant's favor.
It might help you to read Negotiating with Giants by Peter D Johnson where he states, "if you make yourself a sheep, the wolves will eat you" – (an important insight). In typical transactions after the "letter of intent", "due diligence follows," then a "definitive agreement" and then finally the closing.
Additional tips to help you ensure a good outcome:
Tip # 1: Build value into your business before you even think about selling. Buyers reward financial performance, pay for results, and assign greater value to contracts than ongoing relationships.
Tip # 2: Faced with the prospect of a growing economy, it might be an ideal time to consider adding value to your business as an alternative to selling. Giants are draining the supply of bigger shredding businesses and being "the last person standing" may command a premium price. Shred Nations is helping grow tomorrow's big companies and these will be highly prized.
Tip # 3: Having one buyer for your business is almost as bad as having no buyer. If you want a top price, begin negotiations with at least two buyers.
Tip # 4: Never stop running your business. Superior performance enhances your bargaining position. If you decide to use a "walk away" strategy to make a negotiating point, you'll be believed. Inferior performance demolishes many of your options.
Tip # 5: By the time seasoned buyers complete their due diligence process they understand almost everything about your business. You should expect that all negative factors will become negotiating chips to lower the price they are willing to pay. After the buyer knows your vulnerabilities you'll be in your weakest negotiating position. Build all these assumptions into your negotiating strategy.
Tip # 6: Be willing to walk away. Plan on making small concessions, but if necessary, you must be willing to walk away. Decide in advance the lowest terms you'd accept. Hypothetically if you get to that point, you'll be so heavily invested in the idea of selling, it will be hard or almost impossible to walk away.  Buyers know that. Surprisingly, walking away is often your only and best chance to get your price.
Isn't having options great? Let the good times roll.
We're here to help, email us at partners@shrednations.com or give us a call at (303) 962-5576 to discuss your industry ideas.