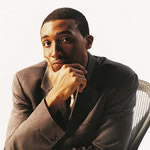 To be FACTA compliant, all businesses need to properly destroy the personal and sensitive data of their customers. Professional document shredding boils down to two choices: mobile document shredding or off-site document shredding. Knowing which to choose has caused many a headache for business owners. A quick definition of each is:
Mobile Professional Document Shredding is when a specially outfitted truck is brought to your place of business and the shredding generally occurs in your parking lot.
Off-Site Professional Document Shredding is when your documents are boxed up and hauled to a firm off-site and shredded in a secure facility.
Now that you have a general definition of each, how do you choose? The following information should give you a clearer idea of which direction your business should go in:
All shredders are not the same. Some shredders will produce pieces large enough that information could be recovered off of them, and even reconstructed to partial documents. While in most cases, off-site shredding will have shredders built to destroy documents more effectively than mobile shredders, this isn't always true. Your best bet? Ask to see a sample of shredded material to gauge the level of destruction yourself.
How difficult is it to destroy your media? If you only have paper products that need destroying, either mobile or off-site should work just fine for you. On the other hand, some types of media are just more difficult to destroy – such as CDs, DVDs, plastic, microfiche, etc. If you have this type of media to destroy, be absolutely positive that you ascertain the shredder can destroy them. In most cases, off-site shredding can handle this type of media easier than mobile shredding.
The more sensitive the documents, the more important it is to have it destroyed in a tightly controlled environment. This is one of the areas that the decision is subjective. If you're more comfortable having the shredding occur onsite, where you can monitor it yourself, then you'll be more comfortable with a mobile shredding company. If, however, you dislike this idea, you'll probably want to use an off-site shredding company.
Additionally, before making a final decision, pay a visit to the off-site shredding companies you're considering, as well as the local offices for the mobile sites. Find out everything you can about their equipment and what happens to the destroyed documents. Who are their current clients? Typically, this information, combined with the above steps, will give you the answer you need in choosing a mobile or off-site shredding company for your business.