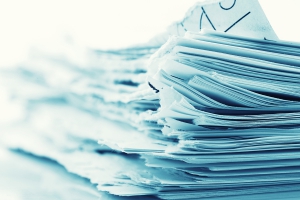 The need for shredding services on a small-scale is a real one.
Besides large companies who must actively work to protect records and proprietary information, rising rates of identity theft and data breaches mean concern for shredding sensitive personal documents is growing.
While in years past available services limited options to either expensive large-scale services or rolling up one's sleeves and shredding documents using a personal shredder, there is now another option.
Today, innovative services like Shred Nations' Drop Off Locations offer individuals and small businesses alike the ability to conveniently and cost-effectively handle small shredding projects.
Below you can find in-depth and supplementary articles on our drop off shredding service. Learn more about how the service works, finding a location near you, and other helpful information.
Check Out the White Paper and Articles Below to Learn More!
Unless you wanted to pay a pretty penny for large-scale services, shredding a few pounds of paper in the past meant rolling up your sleeves to do it yourself—that is, until Drop Off Shredding came around. 
Get the breakdown on drop off shredding in this in-depth white-paper, where we outline not just what the service is, how it works, and what its benefits are, but also provide a step-by-step walkthrough for how you can find a nearby location using our handy drop off finder.
Supplementary Materials
Interested in learning more about Drop Off Shredding? Check out these articles, videos, and more!
As the shredding industry has expanded and grown, the demand for small scale shredding has exploded. Shred Nations fills that void with our drop off shredding services. Learn what they are, how they differ from our other services, and how they can help you.
Drop off shredding offers a convenient option for those looking to shred a small volume of documents. The reasons to shred your personal information are endless, and so are your options. Discover how drop off shredding crushes small-scale projects and why it's is so popular.
Need a Solution for Your Small-Scale Shredding Needs? Shred Nations Is Your Answer
As you drive around the city running errands, there's a good chance you're already passing a nearby Shred Nations drop off location—so why not stop in and scratch another to-do off your list?
To get FREE shredding quotes from locations near you, just give us a call at (800) 747-3365, or simply fill out the form on the right.