Whether you're looking to shred documents in the home or the office, there are a lot of options to consider to ensure that you choose the service that fits your project's needs and budget.
Mobile shredding and drop off shredding are two of the more popular options when it comes to shredding. From a few boxes of papers to larger projects that require varying levels of security and convenience, mobile or drop off shredding will be able to handle the vast majority of shredding projects.
Drop Off Shredding for Small to Medium Volumes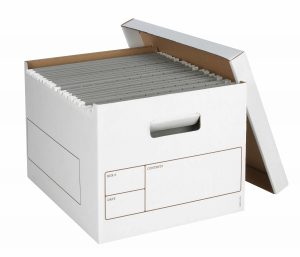 Drop off shredding locations are a great way to take a small to medium volume (under 100 pounds) amount of papers to be shredded without the need for scheduling. Usually, drop off shredding locations can take up to three bankers boxes and will charge by the pound.
Tip: To see how much paper you have, try our paper conversion tool.
Once you find a drop off shredding location near you, your papers are weighed to determine your fee. Afterwards, your papers are stored in a secure, locked bin. The drop off location is partnered with a shredding service that will come by to pick up the locked bins at regular intervals to be shredded offsite.
Mobile Shredding for Medium to Large Volumes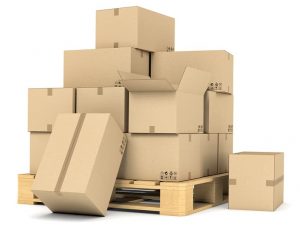 Mobile shredding brings the security of a document destruction service directly to your location. With this service, a truck comes to the assigned location (usually right outside your home or office) with an industrial-grade shredder built right into the back of the vehicle.
All your papers are placed into locked bins in order to keep the professional handlers from coming into any physical or visual contact with the documents. Your bins are loaded right into the shredder and are shredded on the spot.
While drop off shredding locations will take up to around 100 lbs, mobile shredding can handle upwards of 300 lbs. Not only is mobile shredding a more cost-effective option when it comes to larger volume shredding, but you also have the convenience of the mobile shredding truck coming to shred your documents on-site.
Advantages of Drop Off Shredding
Small shredding projects provide an interested dilemma, especially for individuals that are looking to destroy personal documents like tax returns, old checks, bank statements, and other records.
Drop off shredding makes sense for some projects based on several different reasons:
There is always a drop off shredding location nearby
It's pretty easy to find a location and all you have to do is stop by and drop off your documents.
There is no scheduling required
As long as you double-check the drop off location's hours, you have the ability to take care of your shredding on your own schedule. Most shredding locations are open Monday through Saturday so you won't have to take off work to shred your documents.
You're still getting secure, reliable shredding
Any drop off location places all your documents in secure, locked bins. Although they might not be shredded while you watch, all drop off locations have regularly scheduled times when a shredding truck picks up the papers and takes it to a secure facility to be destroyed.
You don't have to remove paper clips or staples
Most shredding companies don't require you to remove folders, staples, or paper clips from your documents. While it's always important to sort through your documents before you shred them, there's no need to take extra time to remove the things that can make a shredder you purchase for your home lock up and overheat.
You're only charged for what you shred
This is a great way to get rid of your documents—you don't have to worry about what size they are, how thick they are, or what type of paper will be shredded. All you need is to bring in your boxes and you will pay by the pound of paper.
Advantages of Mobile Shredding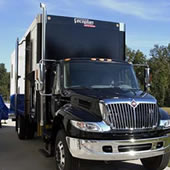 Mobile shredding is another great solution for your shredding project. It gives you a little more flexibility and eliminates the need to transport heavy boxes to a drop off location.
Mobile shredding helps maintain a consistent shredding schedule for a business, and gives a homeowner that's looking to get rid of a lot of documents at once a more cost-effective solution.
Check out some of the advantages of mobile shredding—maybe it'll help you determine the best solution for your project.
You can watch the entire shredding process
If you have sensitive documents or have required witnessing of destruction by law, mobile shredding could be the answer for your shredding project. All your documents are picked up in secure, locked containers and shredded right there while you watch.
Regularly scheduled shredding service
One-time purges have their advantages, but to prevent legal liability and data breaches, you should really have a shredding management plan in place to ensure that you're protected. A mobile shredding service can provide ongoing pickups to prevent the buildup of unsecured information and eliminate the chance of a low-tech hack.
You have negotiable instruments
If you have any documents or items that can be exchanged for cash, you need to make sure that they are destroyed. This could include coupons, unused checks, certificates, and more. Mobile shredding ensures that these items don't fall into the wrong hands.
Shredding done at your location means there is very little time wasted
The biggest advantage of mobile shredding is that you don't have to take time out of your day to have your documents shredded. Most mobile shredding services will pick up and shred all your documents for you.
Find the Right Shredding Service for Your Next Project
Shred Nations specializes in helping you find the right shredding services for your needs no matter what size project you have. To have our experts help your figure out the best solution for your project, fill out the form to the right, or just give us a call at (800) 747-3365 today.