It Was Great to Connect at NAID 2018 in Nashville!
Discover New Opportunities with Shred Nations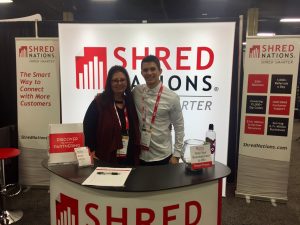 Whether you are new to Shred Nations, just getting started, or a long-time partner, we want to help you excel with our program. You have many unique opportunities when you 'Shred Smarter' in an online marketplace.
Meet the Team
Thank you for stopping by to see us at the NAID 2018 Conference in Nashville, we enjoyed getting to know you in person. We had 4 team members at the NAID 2018 Conference. If you missed one of us or would like to talk in more detail, give us a call at (303) 962-5576.
We are looking forward to hearing your feedback on our program and how Shred Nations can work to serve you better, easier, and smarter.
Shred Nations Scholarship Winner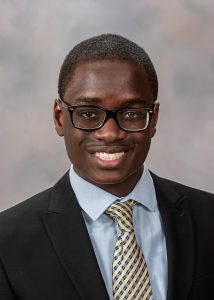 Congratulations to our 2018/2019 academic school year scholarship recipient, Habeeb Salau. Thank you to all NAID member companies and applicants that made this possible.
To learn more about The Shred Nations Scholarship Program visit: www.shrednations.com/scholarship
Win Smart Prizes
Congratulations to our NAID 2018 Smart Home winners, Michelle House with Total Shred Solutions and Gaines Garret with Secure Shredding and Recycling!
Our T-Shirts are Back and Better!
Thank you to everyone that stopped by our booth and picked up a Shred Nations t-shirt. If you missed the chance to grab one, email your size and address to pr@shrednations.com and we will be happy to send you one!
See you next year at NAID 2019!