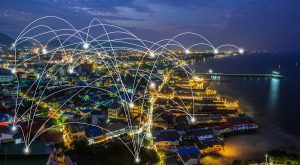 Shred Nations has connected thousands of companies with mobile shredding and offsite shredding service providers throughout the country.
We work hard to provide excellent service to all of our customers so they can find exactly what shredding service they need.
Below is a list of the companies that have asked us to connect them with a local shredding contractor in their area.
Do you need shredding services? Give us a call at (800) 747-3365 or fill out the form on this page.
Companies We've Serviced:
Allstate Insurance
Alzheimer's Association
Amazon.com
American Airlines
American Cancer Society
American Legion
The Red Cross
Amerigas
Ameripride
Ameriprise
Amtrak
Apple, Inc.
Associated press
Army National Guard
Audi
BAE Systems
Bank of American
Bank of Japan
Barnes and Noble
Bausch and Lomb
BBB- Better Business Bureau
Beale Air Force Base
Belk
Berkshire Hathaway
Best Western
Big Brothers Big Sisters
Blockbuster
Bloomingdales
BMW
Bon Appetit
Bonefish Grill
Bose
Boston University
Boy Scouts of America
Boys & Girls Club
BP
Budweiser
Buffalo Wild Wings
Burger King
Capstone
Carquest
Ford
Centers for Disease Control and Prevention
CBS
Century 21
Chevron
Chick-fil-A
Chipotle
Chrysler Jeep Dodge Ram
Cintas
Cleveland Browns
The US Coast Guard
Coca Cola
Coldstone Creamery
Coldwell Banker
College of Charleston
Colt Arms
Comfort Inn
Comfort Suites
Costa Del Mar
Costco
Courtyard by Marriott
Crate & Barrel
CVS
Dairy Queen
Dave & Buster's
Chevrolet
Days Inn
The DEA
Delta Air Lines
Denny's
Departments of:

Defense
Education
Commerce
Energy
Health
Homeland Security
Insurance
Interior
Labor
Public Health
Public Instruction
Public Safety
Social Services
State Hospitals

Dish Network
Disney
The DOJ
Dollar Tree
Domino's Pizza
Hilton
Dow Chemical Company
Toyota
DSW
Dunkin Donuts
Dupont
Embassies From:

Brazil
Chile
Eritrea
Mexico
Nigeria
Pakistan
Syria
Kenya
Slovak Republic

Embraer Jets
Enterprise
Ethan Allen
Excel Electric
Expedia
Exxon Mobil
The Federal Aviation Administration
Federal Communications Commission
Multiple Federal Court Houses
FEMA
Federal Trade Commission
Fedex
Farmers Insurance
The FBI
The FDA
Fidelity
Firestone
First Citizens Bank
Ford
Four Seasons Hotel/resort
Fox
Frito-Lay
Frontier Airlines
GE
Geico
Girl Scouts
GNC
Goodwill
Goodyear
Goya Foods
Hyundai
Gucci
Guitar Center
H & R Block
Habitat for Humanity
Hallmark
Hampton Inn
Harley Davidson
Hertz
Hilton
Hines
Hitachi
Hobby Lobby
Holiday Inn
Hollister
Hooters
HP
Hyatt
Ikea
The IRS
J. C. Penney
J. Crew
J. P. Morgan
Jason's Deli
Jiffy Lube
Kmart
Keller Williams
Kellogg
Kia
Kohls
Krispy Kreme
Kroger
La Quinta
LaGuardia Airport
Land O'Lakes
Land Rover
Langley Air Force Base
Lay- Z- Boy
Lens Crafters
Lincoln Financial
Little Caesars
Lockheed Martin
Long & Foster
Lucky Strike
Lufthansa
Maaco
Macy's
Magnaflow
Make A Wish foundation
Marathon Oil
The Marine Corps
Marriott
Maxwell Air Force Base
McCormick & Schmick
McDonalds
Meineke
Mercedes-Benz
Merrill Lynch
MetLife
Midas
YMCA
MIT
Mitsubishi
Motel 6
Mythbusters
NASA
Nascar
National Park Service
Nationwide Insurance
San Diego Naval Base
The Navy
NBC
Nestle
New Balance
New York Life
New York Yankees
NFL
Northwestern Mutual
Old Navy
Oracle
Orkin
Orvis
Outback Steakhouse
P.F. Chang's
Panasonic
Papa Johns Pizza
Patagonia
Paypal
PBS
Pepsi
Petco
Peterson Air Force Base
Philips
Planet Fitness
PNC Bank
Polaris
USPS
PPG
Prudential
Raytheon
Re/Max
Red Cross
Red Robin
Red Roof Inn
Regis
REI
Remington
Rent-A-Center
The Republican Party
Rescue Rooter
Rip Curl
Ritz Carlton
Safeway
Saks Fifth Avenue
Salvation Army
Sam's Club
Sears
Senators:

 

Bill Carrico
Bob Casey
Debbie Stabenow
Simcha Felder
Martin J. Golden
James Lankford
Joan Carter Conway
Mark Udall
Martinez
Michael O'Donnell
Pat Toomey
Scott Brown
Sharon Runner

Serv Pro
Sharper Image
Shaws
Shelby Motors
Shell
Sheraton Hotels
Sheppard Air Force Base
Sherwin Williams
Siemens
Smith Optics
Smithsonian Institution
Social Security Administration
Sony Corporation
Southwest Airlines
Sport Clips
Nissan
Stanley Steemer
Staples
Starz Entertainment
State Farm
Stericycle
Subaru
Subway
Toshiba
Textron
The Army
Embassy Suites
The Fresh Market
The Mens Warehouse
Salvation Army
UPS
The Weather Channel
Westin Hotels
Time Warner Cable
T-Mobile
TNT
Toyota
The TSA
U Haul
The US EPA
Uber
Under Armour
United Airlines
United Healthcare
The United Nations
United States Marshals Service
United States Air Force
United States Army
United States Cost Guard
United States Navy
United States Marine Corps
Urban Outfitters
US Customs & Border Protection
The US House of Representatives
USDA
Verizon
Victoria's Secret
Virgin Atlantic Cargo
Virgin Cruises
Virgin Galactic
Volkswagen
Volvo
Wall Street Journal
Walmart
Wells Fargo
Whole Foods
Xerox
Yamaha
Zaxby's
Does Your Company Need Shredding Services?
Join Verizon, Toyota, Walmart, as well as a range of other companies we've helped to find free, no-obligation quotes from service providers in their area by giving us a call at (800) 747-3365 or by filling out the form on this page.