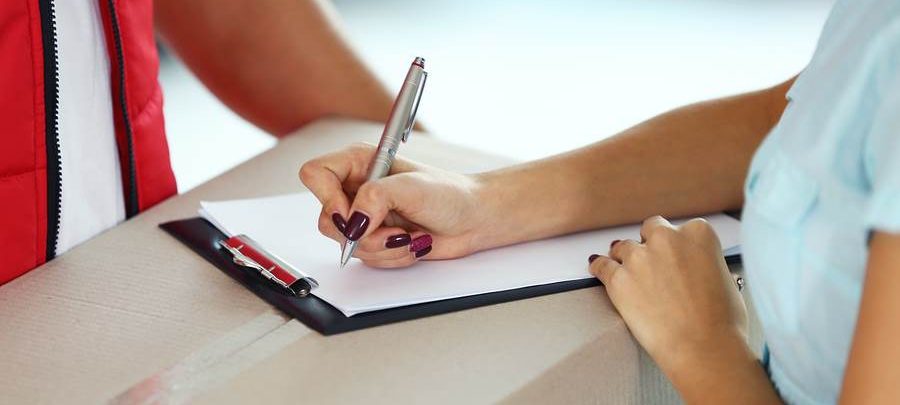 Drop off shredding is for more than small volume shredding jobs. If you need your shredding completed same-day or if you are looking for you want to quickly drop off your files at one of many convenient locations, drop off shredding is your solution.
Watch the video or read the transcript below to get a better understanding of how drop off shredding can help you keep your private information safe.
Video Transcript
Shred On Your Schedule With Drop Off Shredding
The alternative to schedule-based shredding, drop off shredding works just like it sounds—all it takes is simply bringing your paper in to a drop off shredding location.
Located in many UPS and other shipping stores across the country, drop off provides the freedom to walk in and get same-day shredding without needing to schedule or make an appointment first.
The Benefits of Drop Off Shredding
Cost

– pricing is based on weight, meaning you only pay for what you shred

Speed

– drop off doesn't require scheduling and is as simple as: bring papers in, pay, and walk out

Easy access – with a large number of locations across the country it's easy to find nearby drop off shredding service
Drop Off Compared to Other Shredding Options
Besides being a drop off service rather than a pick up service, drop off shredding also differs from mobile shredding and other services in various ways including cost and time.
No Scheduling to Shred
The greatest difference—and advantage—of drop off is not needing to schedule and wait to shred on a future date.
Located in many UPS and other shipping stores, it only takes a few minutes to walk in and drop off documents for same-day-shredding.
Pricing Differences With Drop Off Shredding
While other pick up services tend to have a flat price, drop off shredding is priced by the pound and is based on how much you bring in—on average locations charge $1 per pound.
Since same-day shredding is often needed for smaller volumes of paper, drop off provides both a time and cost-efficient option when you only have a few documents that need to be shredded as soon as possible.
How Drop Off Shredding Works
First you bring in your papers to a drop off location—no scheduling needed—where a locked container will store the documents you drop off.

Next, the papers are weighed and you're given a price based on the location's price per pound and the weight of your paperwork. As far as your concerns go, the drop off shredding process ends here.

After you drop off your documents, a shredding provider takes it from there. A truck regularly stops by drop off locations, picking up yours and other customers' documents for shredding at an off site facility.

Once the documents arrive at the shredding facility, they're mixed with the materials brought in by other trucks and are finally destroyed using industrial shredders.
Need Shredding as Soon as Possible?
Shred Nations partners with hundreds of drop off shredding centers throughout North America. We can help you find a location near you!
Use our zipcode search tool to find a shredding center in your area that performs same-day-shredding.
You can also fill out our form or give us a call at (800) 747-3365 to speak to one of our Shredding Advisers and get several free quotes to ensure you are getting the best deal on shredding services in your area.