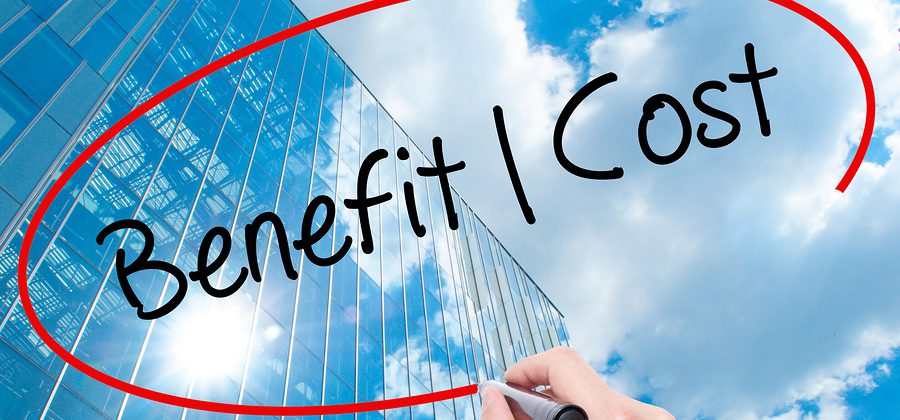 Shredding away your old and unwanted documents and files is one of the best ways to keep the information contained in them safe.
From business identity theft to data breaches and everything in between, the price to pay for shredding is entirely worth the benefits you receive.
The Price You Pay for Not Shredding Your Documents
There are a multitude of document shredding services that are each designed to handle specific workloads and shredding frequencies.
In the infographic below, the different types of shredding services are outlined with their respective costs and the projects that they are best suited to handle.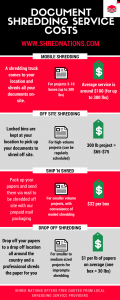 Hiring a shredding service to adequately destroy all your confidential documents, you can be assured that these papers do not end up in the wrong hands.
A single piece of paper that contains any type of significant data, such as an employee or customer's personal information, can lead to financial damages that can take years to rectify.
Save yourself the headache and start shredding away your worries today!
Shredding Services for All Sizes
As the infographic above briefly illustrates, there are different shredding services that are designed for specific project sizes.
For smaller-sized shredding projects (1-2 boxes), drop off shredding or ship 'n shred shredding services are your best bet.
Drop off shredding locations are available throughout the country that will take your papers and shred them for you. This service will cost around $1 per pound, but varies by location.
Ship 'n shred services allow you to mail in your papers to be destroyed off site through prepaid packaging. The average cost for this service is about $32 per box (a typical box is 30 lbs).
Mobile shredding allows you to shred medium to large-sized shredding projects at your location. A mobile truck comes to you and performs the shredding on-site, typically costing about $100 per service.
Off site shredding picks up your papers in locked bins and performs all the shredding in an off site shredding facility. This is for large-volume shredding and will cost about $65 to $75 per service, but is dependent on your shredding needs.
Get Free Quotes on Shredding Services from Shred Nations
Shred Nations works with an extensive network of local shredding providers to bring your home or business secure shredding services. Based on your location, we find shredding providers that can meet your project needs and offer you their quotes, all for free.
To get started, fill out the form on the right or give us a call at (800) 747-3365.