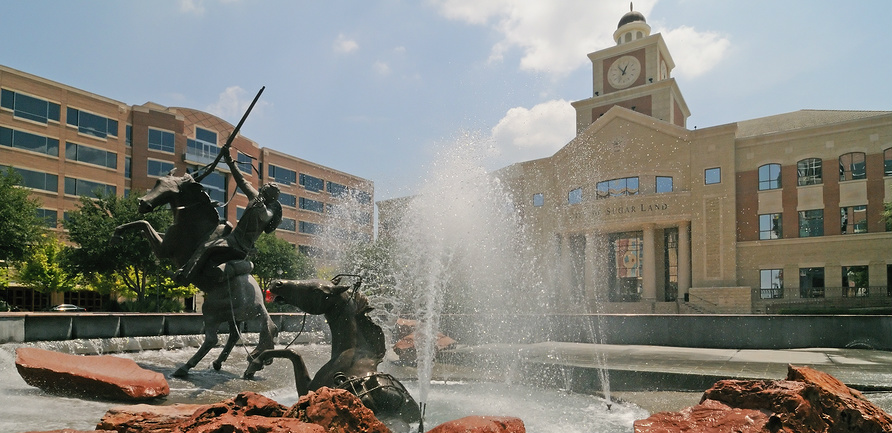 Shred Nations Sugar Land is a data destruction consulting service dedicated to helping homes and businesses throughout the Sugar Land area. We can connect you with a reliable shredding contractor anywhere in Sugar Land that will work quickly to complete your destruction project.
As one of the fastest-growing cities in the state of Texas, Sugar Land is home to many large company headquarters, which creates the growing need for information destruction services. Whether you're as far North as Mission Bend all the way down to Booth, or on the outskirts of Pecan Grove all the way through to Missouri City, Shred Nations will find the best contractor for your specific needs.
If you are in need of shredding services for your paper documents or electronic media files, Shred Nations Sugar Land can get you personalized service with a contractor that will ensure your information is destroyed securely and effectively, as little or as often as you may need it.
Secure Shredding Services in Sugar Land
Save time with your shredding project by utilizing our mobile shredding services. Our contractors will come right to your doorstep and shred your confidential files right before your eyes.
Is your office drowning in all of the boxes and piles of paper? An offsite destruction service will pick everything up and take it to a secure shredding facility, turning your gigantic project to shreds in just minutes.
Even after erasing everything from your electronic devices, there is still a chance of the data being recovered. Ensure no one will be able to obtain your confidential information when you get absolute destruction with our hard drive shredding and electronic media destruction services.
Relevant Federal and State Laws in Texas
Shred Nations Sugar Land ensures that your shredding services are completed in compliance with all federal and Texas state laws. Here are some of the applicable destruction laws in Texas:
Texas Information Disposal Act – HB 698 requires that any file containing confidential information be shredded before it is disposed of. Neglecting to abide by this law can mean up to $500 in fines.
General Recordkeeping Requirements in Texas – This law explains the general guidelines of recordkeeping, such as which types of records need to be retained and maintaining them so that they are readily prepared in the case of an inspection.
Don't Hesitate—Get Your Free, Customized Quote on Shredding Services in Sugar Land Today!
Here at Shred Nations Sugar Land, we want to help you with your destruction project. We take pride in finding and connecting you with the best contractor for your needs, regardless of where you are in the Sugar Land area.
With unbeatable pricing and personalized service, the solution to your shredding needs is just a call or click away! Simply give us a call at (281) 378-3359, or just fill out the form on the righthand side of this page to get free shredding quotes from a provider near you.
Within minutes of speaking with our experts, shredding companies in your area will be in touch to offer the services you need at the price you want!
Our regular operating hours are Monday–Friday 8:00 AM to 7:00 PM, as well as Saturday from 9:00 AM to 4:00 PM CST.