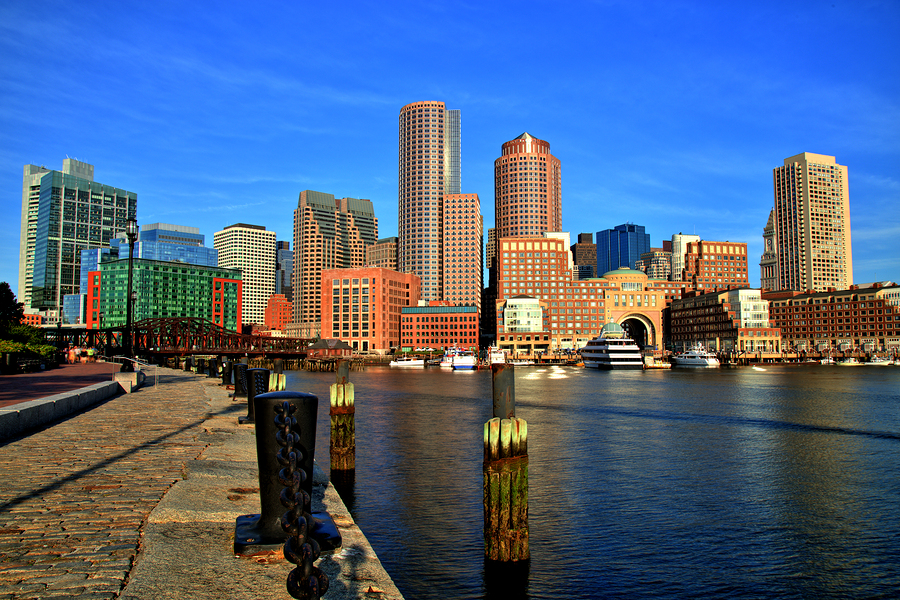 When in the city of Boston, it's hard to find oneself without something to do. From championship winning sports teams such as the Boston Red Sox and New England Patriots, to historical landmarks including the site of the Boston Tea Party and Bunker Hill, Boston caters to all tastes.
Besides its entertainment and sightseeing though, the Boston area is also home to some of the nation's top universities like Harvard, Boston University, and Boston College, and when one considers the amount of paperwork produced in a week on just one of these massive academic campuses, it can be hard imagine the scope of all the information circulating the streets of Boston today.
With Shred Nations Boston, we work to help business and homeowners manage their sensitive documents and data, ensuring that your critical information is always protected from prying eyes. Whether you're looking to clear out the back room in the basement that's filled with paperwork decades old, or in you're need of a regular shredding schedule to help manage the clutter around the office, we can provide you with quotes from the top shredding providers in your area, and at competitive pricing as well.
Shredding Services Provided by Shred Nations Boston
With the help of mobile shredding services from Shred Nations Boston, one of our safe and convenient shredding trucks can come to your Boston home or business, shredding all your documents while you watch from your curbside.
When it comes to large-scale shredding projects, sending a mobile truck on a regular basis to shred your documents onsite can become less cost-efficient. Luckily though, our offsite shredding services can still provide all the convenience of coming to you to collect your documents, but for a better price since they're transported to one of our secure offsite shredding facilities instead of being shredded on the spot.
Besides your paper documents, your electronic media also contains sensitive information that must be absolutely destroyed to prevent the risk of possible identity and data thieves stealing sensitive information. Using hard drive shredding and electronic media destruction services from Shred Nations Boston, we can ensure all your digital media is completely unrecoverable.
Relevant Massachusetts Shredding Laws and Regulations
Massachusetts Privacy Law 201-CMR-17 – To protect the personal information of Massachusetts residents, any business or entity which manages personally identifiable information is required to create and maintain an information protection and disposal program to properly maintain sensitive information.
Massachusetts 931-2 – This Massachusetts state law lays a baseline for proper disposal of personal records, requiring that any documents or electronic media containing personally identifiable information must be shredded or destroyed so that information it contains is rendered unrecoverable prior to its disposal.
Request Free, No-Obligation Quotes on Shredding Services Throughout the Greater Boston Area!
At Shred Nations Boston, we specialize in connecting our customers with the top shredding service providers in the area in order to find the ideal service and price for your project.  
With safe and secure shredding and document destruction services available all throughout the greater Boston area, Shred Nations has got you covered no matter your location. To learn more about what we do and how our shredding process works, just give us a call at (617) 307-7608,  or simply fill out the form to your right to request your free shredding quotes today!
Our normal operating hours are Monday–Friday from 9:00 AM to 7:00 PM, Saturday from 10:00 AM to 5:00 PM, and Sunday from 12:00 PM to 4:00 PM EST.