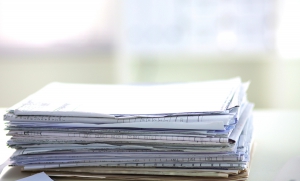 Shredding documents that contain personal information is smart. As cases of identity theft are becoming more and more common, the more precautions you take the better.
But as you delve into the world of shredding, you'll find there are a lot of options. You can purchase a home-shredder, mail your files to be shredded at a secure facility, a truck can drive to your home or business and shred your papers at your curbside, and the list goes on.
Shred Nations has been shredding since the 80s, and we've been able to grow and expand. We now offer an extensive line of services to meet the needs of anyone looking to shred their personal information.
Over the years we've seen a growing demand for smaller projects, and we've filled that need with our drop off shredding service options.
What Is Drop Off Shredding?
Drop off shredding is exactly what it sounds like—you drop off your paperwork at a secure shredding location to be shredded. It is a convenient and affordable way to have a small volume of documents shredded without having to do the legwork yourself.
While you don't get to see the shredding in action, these services are absolutely secure. Federal and state laws, such as HIPAA and FACTA, require organizations to handle sensitive information confidentially—if companies don't comply, they risk paying steep fines and soiling their company's reputation.
How Does Drop Off Compare to Other Shredding Services?
There is a large range of shredding service options available today. Here are the ways drop off shredding is unique:
Convenience
In terms of convenience, drop off services rival the likes of Shred Events. While services designed for larger volumes of paperwork often pick up documents from your location, both shred events and drop off services require the individual to drive to a specific location to have their items shredded.
Fortunately, that location is typically not far, as drop off locations are all over the country in major and minor cities.
Volume
Drop off services are cost-effective if you have less than 3 boxes full (roughly 100 pounds) of paperwork to shred.
It's a system built for smaller, residential jobs that require more power than a typical home shredder offers, but don't need an industrial shredder capable of destroying thousands of sheets per minute as is used in mobile and offsite shredding operations.
What Are the Benefits of Drop Off Services?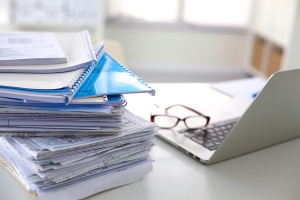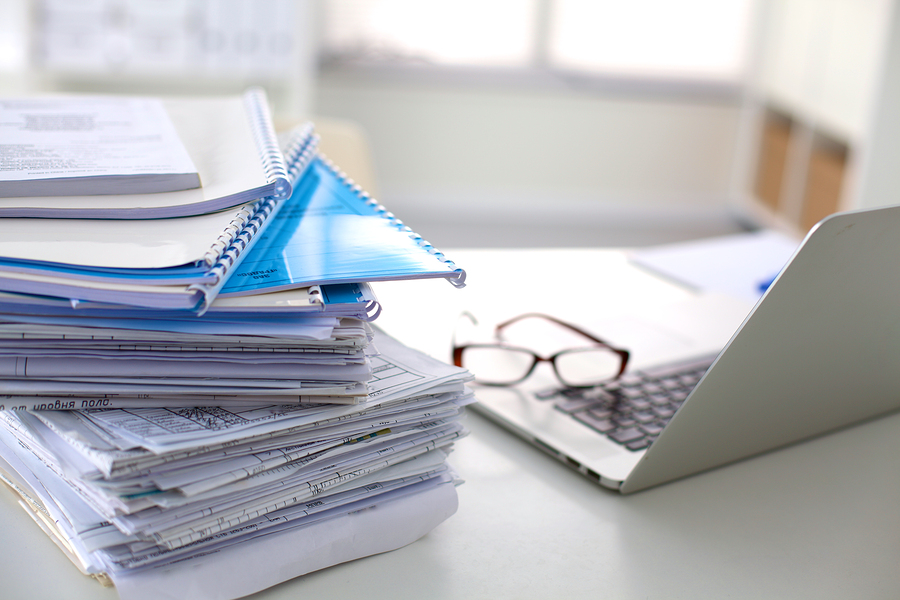 Drop off shredding is the most cost-effective shredding service available. Community-wide shred events can also be quite affordable, but they are typically seasonal, and may not be available when you want to shred your files.
The price for drop off services varies depending on where you live, but averages around $1 per pound. This makes them ideal for the average individual who accumulates bills, receipts, tax forms and the like over a few years and ends up with a couple of pounds of paper to shred at a time.
This option lets you drop off your shredding and be done with it all—the shredding is completed by an authorized employee, meaning you don't have to deal with the hassle and mess of paper shreds in your own home.
You also never have to deal with an uncooperative home shredder. While home shredders can be purchased at fairly reasonable prices, they shred only a few papers at a time and easily break down and overheat. Drop off services are quick, easy, and reliable.
If you accumulate a small amount of paper to shred per year, and don't want to invest in a personal shredder or pay a premium price for industrial shredder services, check out a local drop off shredding center in your neighborhood—it may be exactly what you're looking for.
Does Drop Off Shredding Sound Like the Solution for You? Shred Nations Will Find a Location Near You!
It's better to be safe than sorry when it comes to your personal information. With so many shredding options, it's not hard to find a solution that works for you.
Shred Nations partners with reputable companies across the country to offer convenient and affordable shredding options.
Use our drop off shredding locator to find a location near you. You can also call us at (800) 747-3365 or fill out the form on the right to get a free quote on various shredding services such as mobile shredding or offsite shredding in your area. You may find that for the amount of paper you have, several convenient shredding options are affordable, secure, and available near you!