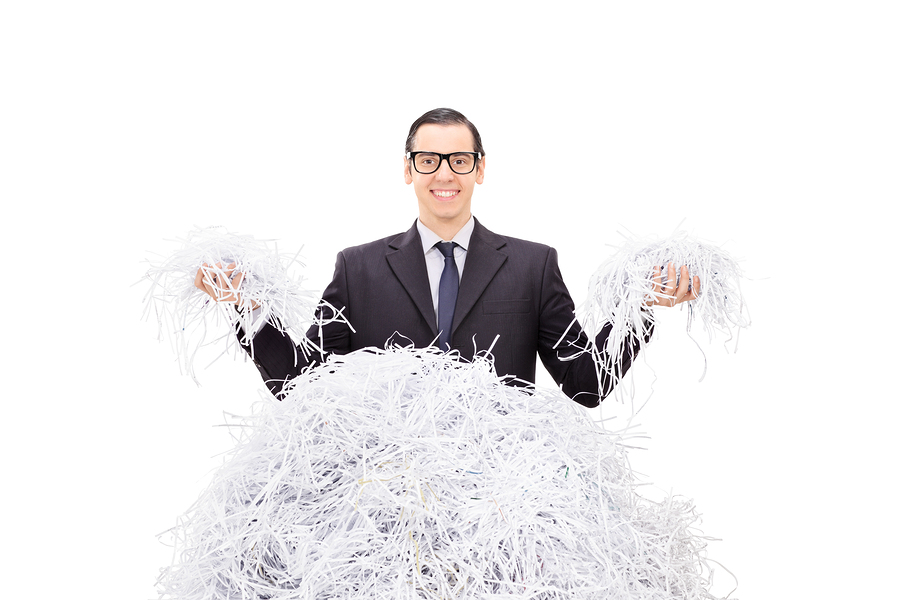 A long-term ongoing shredding program can be very beneficial for business owners or people with high volumes of confidential documents that need to be properly destroyed. Once an on going shredding program is established, it will minimize business risk, ensure ongoing compliance and manage operational costs. Establishing a shredding program is an important step towards achieving compliance. Here are 7 reasons why your business should implement an ongoing shredding program today:
7 Reasons for an On Going Shredding Program
Laws and Regulations
Since confidential waste such as medical records and salary information need to be disposed of correctly under this legislation, having a long-term shredding program legally ensures all shareholders' data do not get stolen or misused.
Protect Your Business From a Data Breach
Mismanagement of sensitive material not only costs businesses millions of dollars in liability and lost productivity, it could also breach your customers' trust. As such, an ongoing shedding program can help enforce proper and legal disposal of confidential information to ensure you are properly protecting the privacy of all your shareholders.
Avoid Identity Theft
Keeping documents with private personal information out of reach from other people will protect you and your employees from identity theft. This will also benefit your customers, keeping all documents secure.
Reduce Corporate Espionage
Competitors, if given the chance, would not hesitate to get their hands on valuable trade secrets, moving sales projections, recent consumer researches and future business developments. Running a sustainable shredding program ensures all confidential documents would remain the possession of the company until its very disposal.
Save Space
Most companies have lots of paper documents that are no longer relevant after a certain period of time. One benefit of an ongoing shredding program is that it has a regular fixed schedule to avoid unnecessary build-up of documents.
Cost -Effective
Long-term programs are more cost-efficient in nature. As such, implementing an ongoing document-shredding program will be a good financial investment.
Make Your Company Green
Aside from merely protecting privacy and preventing identity theft, document shredding also benefits the environment positively. The shredded paper is sent to be recycled after destruction.
Protect Your Business Today
Shred Nations can find an on going shredding program for any business or home that wants to make sure they are protecting their information.
For a FREE quote, call Shred Nations at (800) 747–3365 or fill out the form to the right. We can connect you to shredding services nationwide that will work with your business to ensure total security.