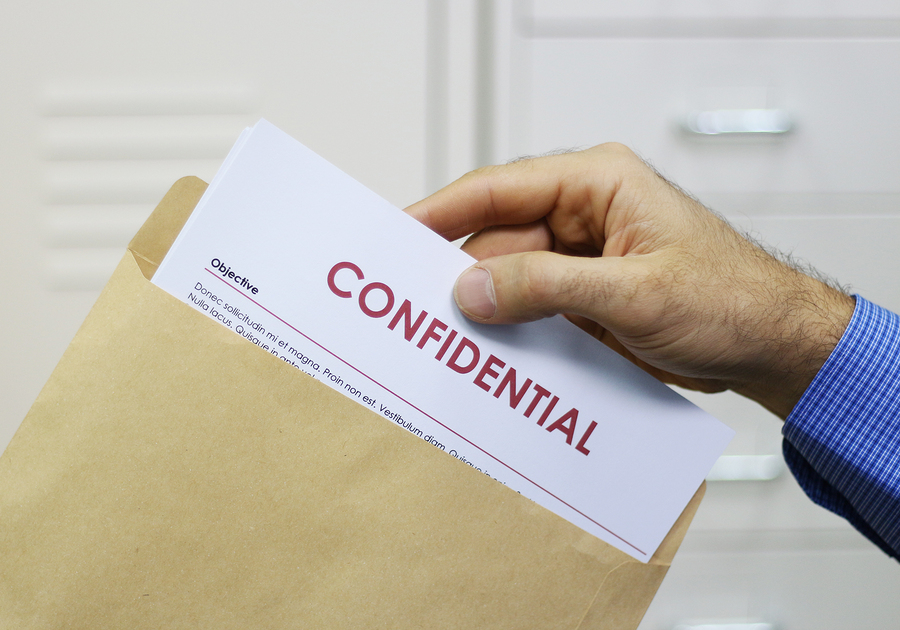 Proper document destruction has become an increasingly important step in keeping a business up and moving without hitting unnecessary bumps in the road. As security breaches are becoming more advanced and more frequent, businesses are choosing to hire professionals to help them safely dispose of documents that are no longer needed.
It is convenient to have those kinds of services offered–they make every business owner's lives much easier. With so many contractors and companies to choose from, how can you guarantee that your documents are safe?
We recommend choosing a service provider that offers a detailed certificate of destruction– it's a smart way to shred your documents and ensure that they are secure.
With identity theft happening more often, it is important to keep documents safe and maintained at all times. Once your documents are ready to be shredded, you need to guarantee that they are going to be properly destroyed.
Having employees do the shredding can lead to missing important steps in the process. Leaving the job to employees can lead to improper disposal– maybe the documents were lost in the day to day hustle and bustle of the office, or maybe the job was too big so they simply decided to throw the papers away. Instead, it might be better to hire the professionals.
An important factor to take into consideration is a certificate of destruction. A certificate of destruction will be presented to you after all your documents have been properly destroyed. You probably want to choose a shredding company that will give you a certificate of destruction, but getting one that is NAID AAA certified will ensure that the company is following laws and regulations.
The certificate of destruction should be thorough, showing each individual document was destroyed. It does lengthen the process, but it can be worth it in the end. A thorough certificate of destruction will give you peace of mind that all your documents have been taken care of safely and securely, which will eliminate the chance for your business to be a victim of a data breach or a broken chain of custody.
In the article "Get Serious About Paper Record Destruction" by Kevin Mead, useful tips are explained in detail to help make sure your documents are properly destroyed. Mead explains more about a certificate of destruction, as well as some other ways of building up security for the proper disposal of your documents.
Shred Nations can help connect you to a NAID AAA certified shredding service that is right for you and will also provide a certificate of destruction. Call Shred Nations at  (800) 747-3365 or fill out the form to the right for a FREE no obligations quote in minutes!