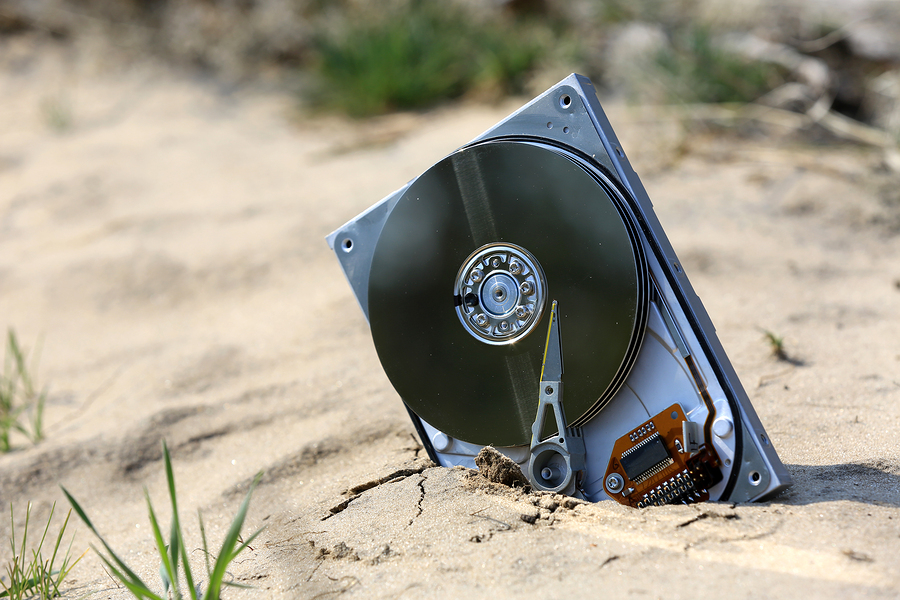 Many businesses have started taking extra security measures to protect their information from being at risk of a security breach. They are becoming more and more frequent, and can be quite detrimental to a business' success.
Being a victim to a data breach can cause great disruption in your business. Your business may be fined for violating HIPAA or FACTA laws, lose trust from clients and employees, receive poor publicity, or all of the above! There are some simple actions to take to help decrease your business' risk of having important information stolen.
Although people are becoming more aware as the number of companies losing important information is climbing, there are still some companies out there making unfortunate slip ups that could have easily been avoided.
Wipe or Dispose of Electronic Media
Too often businesses disregard the importance of properly destroying or wiping their electronic media before recycling or disposing of it.
In 2006, Idaho Power Company sold four hard drives before wiping them of their information which included SSNs, names, and other confidential information.
In another incident, a computer belonging to Loyola University was disposed of before destroying the hard drive which led to names and SNN being exposed.
Both of these incidents could have been avoided by properly destroying their electronic media. If you are wanting to recycle your electronics, then make sure you have completely deleted all the documents on your electronic media so that whoever gets a hold of them will not also have access to confidential documents.
When this kind of information is misplaced, people lose trust which could lead to a loss of customers and destroy your reputation. It can also cost your business an immense amount of money. It is wise to make sure you are taking the right steps to avoid security breaches and be as cautious as you can be when handling personal information.
To read about more security breaches and how they could have been avoided, check out this list from the University of California Santa Cruz. They organized them so you can see why the breaches were able to happen, and how they could've been avoided.
Hiring professionals to help with your electronic media destruction projects is an easy and efficient way to get the job done. Once your electronics have been properly and securely destroyed, Shred Nations can offer a certificate of destruction to ensure that your data is unrecoverable. Once your electronics are destroyed, they will be separated into parts and recycled.
If you need electronic media properly disposed of, call Shred Nations at  (800) 747-3365 or fill out the form to the right for a FREE no obligations quote in minutes! We can help you securely destroy your electronic media so that your business can avoid the risks of a security breach.