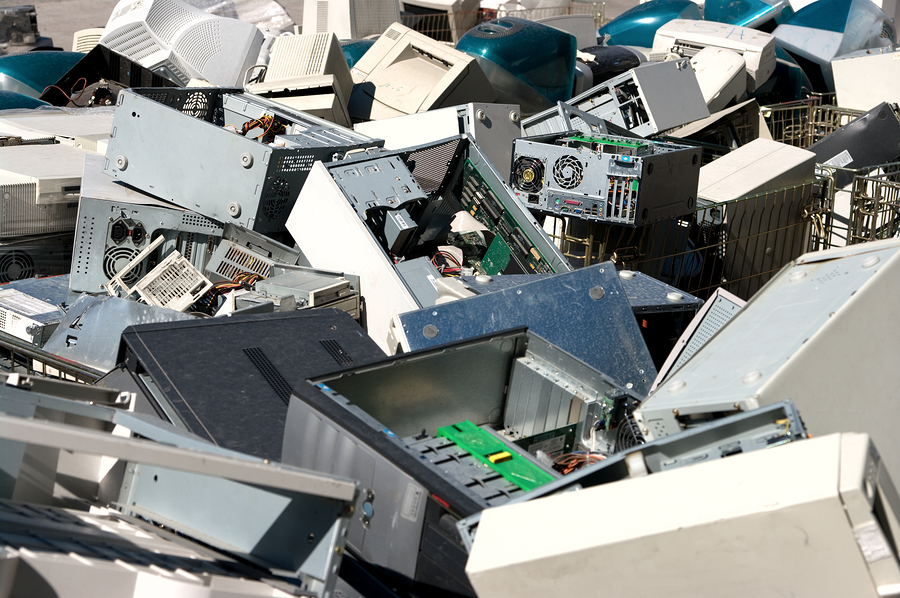 It's important to ensure that the data you have on your company's computer that you are retiring is completely removed.  There's huge concerns involved, like HIPAA and FACTA laws, identity theft, and corporate espionage- and the monetary damages that come with violating those laws and exposing personal information.
More than anything, by not following proper procedures for electronic media destruction, you virtually guarantee that there will be a situation in the future- and it could cost you everything.
This article highlights the issues that NHS Computers had when sensitive information was accidentally released personal records for thousands of patients.
This information was left on a computer that was sold on eBay- and was handled by a data destruction company that did not follow proper electronic destruction guidelines.
As a result, sensitive personal data and HR records, including patient records relating to approximately 900 adults and 2000 children was luckily recovered and not exploited by a hacker or any other nefarious character.  Situations like this highlight why we highly suggest you hire a NAID Certified Destruction Company that follows Department of Defense and National Security Agency guidelines.
Do you need electronic media destruction services? Shred Nations can Help!
Shred Nations offers hard drive destruction and electronic media destruction services to ensure all the data on the electronic equipment you're retiring is completely unrecoverable.  Our network of contractors allows us to come to your location if you need to ensure a proper chain of custody, or the ability to have you ship your drives to a secure facility to be destroyed.
You are provided a certificate of destruction that details when and where the hard drive was destroyed, and then pieces are separated into component parts and recycled.
To get started, fill out the form to the right, or give us a call at (800) 747-3365 for a FREE, NO OBLIGATIONS QUOTE IN MINUTES!