Do you make it a habit to destroy your private information? Junk mail with your name and address on it, bills, receipts, expired tax records—anything containing personally identifiable information that can be traced back to you should be destroyed to keep your identity safe.
Cases of identity theft and data breaches are becoming more and more common because thieves understand the value of personal information. Private information is sold for a high price and the buyers use the personal information to commit fraud by opening bank accounts in other's names, committing tax fraud, and more.
Businesses often use mobile or offsite shredding services to take care of their private documents, but for a single individual or household those services can be too pricey.
If you only have one box worth (30 pounds or less) of sensitive materials that need to be destroyed, a safe and simple option is Ship 'N' Shred. This paper shredding service allows you to have your files shredded by professionals without ever leaving your home.
How Ship 'N' Shred Works
If you have to shred a small amount of paper, pill bottles, hard drives, cell phones or any other product you can use Ship 'N' Shred. FedEx picks up your boxed materials from your home and drops them off at a secure shredding plant to be destroyed.
You simply pack up your materials, print out a shipping label, and schedule a time for your package to be picked up.
Pro Tip: Looking for a way to estimate how much material you have to shred? Use this simple shredding calculator to get a better feel for how much material you have.

Is Ship 'N' Shred Safe?
A main concern about using a mail-in shredding service is the inability to watch as the shredding is performed to ensure your information is thoroughly destroyed.
When it comes to using this type of service you have to keep in mind that these are specialists. Ship 'N' Shred's practices comply with HIPAA, FACTA, GLBA and all other state and federal privacy laws.
Once everything is destroyed you will receive a certificate of destruction to ensure that all of your documents have been properly destroyed. Keep your certificate for your compliance records.
Looking for the Best Way to Shred Your Private Materials?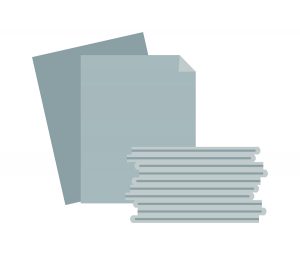 Taking the necessary precautions to ensure your private information stays safe is critical. Ship 'N' Shred is the most convenient shredding service available, and depending on what you value most (cost, convenience, security, etc.) there is a shredding service for you.
Call Shred Nations at (800) 747-3365 or fill out the form on the right to get in touch with our shredding experts. They will help you choose the service that best meets your needs and will get your several free quotes on local shredding services.