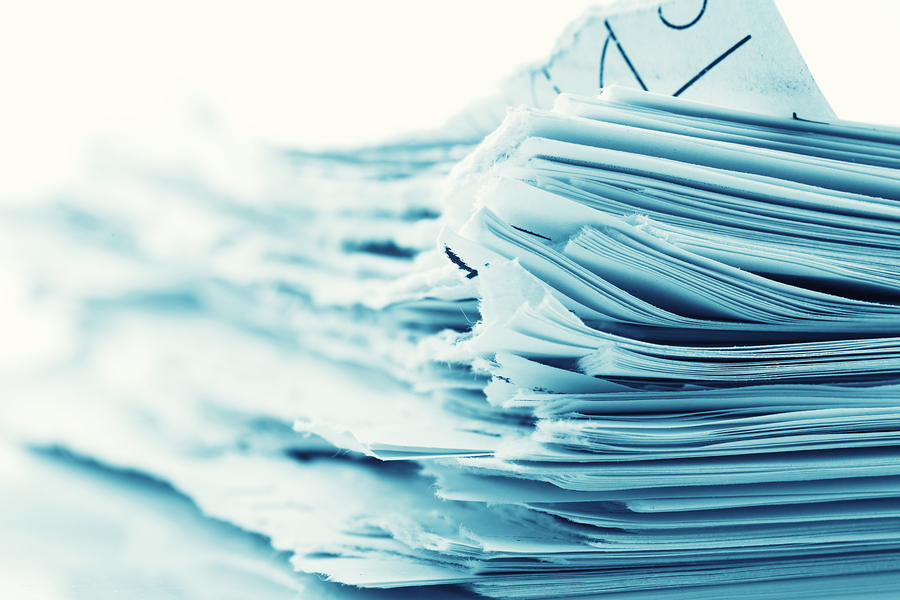 It doesn't matter if you are keeping track of your personal information or business' information.  If you need to destroy your documents, you always want to make sure that you properly dispose of them in order to protect your, or anyone else's secure information.
Shredding your paperwork is one of the most essential parts of keeping your documents as safe as possible.  If you are ready to dispose of them, the only way to make sure that you are 100% safe, is to destroy them by shredding them to pieces.
What if you aren't sure if you should destroy your paperwork though?
One thing that people struggle with when managing their documents is whether or not it is time to destroy them.  If you don't have the space to keep certain documents, or don't necessarily want them laying around, why not scan them before you shred them?
This is one of the best ways to keep your documents and you don't have to worry about them getting in your way.  You don't necessarily have to make your whole office paperless, but if you have certain documents that you don't want to keep around, or you don't want more paperwork accumulating, why not scan some into your system?  Just make sure that after you scan your paperwork you shred everything when you are done!
Get Free, No-Hassle Quotes on Document Shredding & Paper Shredding Today!
Shred Nations specializes in helping you find the shredding provider that's right for your businesses regardless of the size of the job.  To get started, fill out the form to the right, or give us a call at (800) 747-3365. 
Within minutes of receiving your request, you will receive quotes from local mobile shredding contractors so that you can select the company that fits your project or your office best.