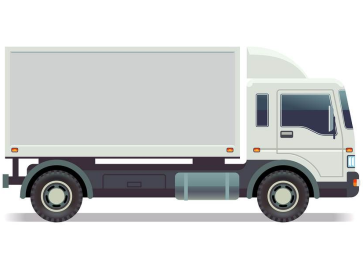 Having your documents shredded off site is becoming an increasingly convenient option for many businesses to have their sensitive documents safely destroyed. There can be some questions that arise as to which option is the best and most secure for you. Shred Nations has no limit to the number of options available, but when it comes to the services that shred off site (or away from you), how do you know that your documents are safe?
Drop Off Shredders
First let's look at drop off shredders and how they handle your documents.  When you take your records to a drop off facility, you're going to leave your documents in a locked bin to be picked up when their shredding contractor arrives.
This can be intimidating leaving your private records somewhere you're unfamiliar with. However, this option is completely safe. The shredding contractor will come out to the drop off location, an they're the only ones capable of opening the locked container.
The contents of the box are then shredded onsite in front of the management, in order to ensure everything has been properly destroyed. Some locations vary, but for the most part, this is how the drop off shredding works.  You will also receive a certificate of destruction when your records are destroyed.
Mobile Shredders
We can then look at mobile shredders that will come to your location and pick up your documents.  Most mobile shredders can shred onsite, but some people would prefer just to have their stuff picked up and taken away for a quicker process.  If this is the case, it it a similar process to drop off shredding.
You also want to keep in mind that shredding companies understand just how secure your information can be, and they never want to put themselves, or you, in a position to lose your information. Your documents are taken care of with the utmost protection in order to give you peace of mind.
Shred Nations specializes in helping you find the shredding contractor that that's right for your businesses regardless of the size of the job. Whether you need on site or off site shredding, We'll be able to put you in touch with one of our experienced and professional providers.
For a free no-obligation quote please fill out the form to the right, use our live chat option, or give us a call at (800) 747-3365.