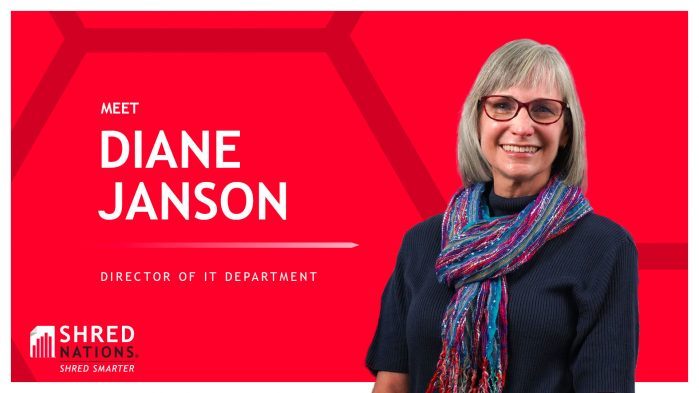 Do you know Shred Nations? Whether we've worked with you for years, or you're new to the business, we thought it was high time we introduced you to some of the people behind the brand. While we may have been in business for roughly two decades, a lot has changed over the years. We've incorporated a lot of new procedures, practices, and we've revamped our company culture in recent years. There are a lot of new faces in our offices and we thought that there's no better way to get to know us, than by letting us introduce ourselves in our own words.
This year we've embarked on our "Who We Are" project. In this ongoing video series, we're going to introduce you to one of our department heads to let you know a little bit more about us as a company. We're passionate about helping our partners and customers, but at the end of the day we're just people too. Hopefully you'll get to know us a little more, and we can seek to better serve you along the way.
About Diane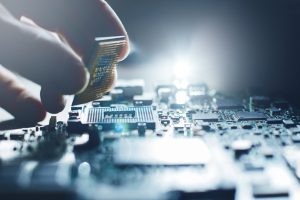 Now that our Who We Are project is in full swing, we'd like to take this opportunity to introduce you to Diane Janson. Diane is our VP of Technology, and all-around tech guru. Diane has been in the tech field for close to 30 years, and we've been lucky enough to have her with the company for close to 15. Diane has a number of responsibilities including coding, solving IT issues, optimizing the website, and overseeing a team of talented coders. Diane is an expert problem solver, and if there's a tech puzzle to be tackled, Diane is the person for the job.
As our IT department continues to grow, Diane is overseeing the hiring, training, and management of our new employees. Diane is results driven, but not at the expense of compassion and patience. She makes sure that all of our systems are running smoothly, while always looking for ways to improve the user experience. Her door is always open, especially if you need a piece of candy to help brighten up your day.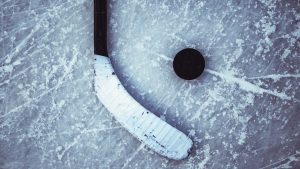 When Diane isn't at work, her two passions are ice hockey and her family. An ideal day in her estimation would be getting out on the ice with her husband, and two sons. As the weather starts to shift towards the winter and fall, this is where Diane thrives. While sweaters and icy weather may be a bummer for some, this simply means we're one step closer to hockey season. Diane has a standing reservation at a local ice rink once a week, and is always extending an invitation to anyone who might want to skate around or shoot some pucks.
Diane started with the company when there were only a handful of people, and she thinks our trajectory is only going to continue to grow. "Our company looks and acts differently than it did just five years ago," Diane says. "Our momentum is so much stronger, and I think we're going to move to a place that I don't think we can predict". Diane envisions our company's growth to double in the next five years, and she sees some of the younger folks stepping up into management positions. "I want to be there to help nurture those younger professionals, and to help them pick up speed as our company grows."
We hope you've gotten to know Diane a little bit better, and we hope that you've gotten to learn a little more about our company along the way. Each month we're going to be bringing you a different member of our team overseeing a different department. We hope you'll join us on this journey, and we look forward to showing you who we are. Stay tuned…