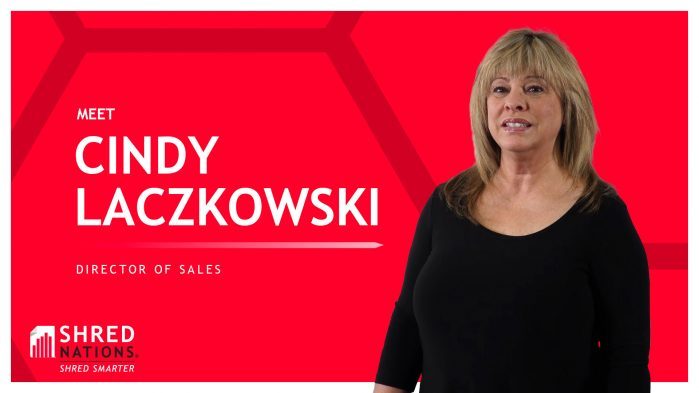 Do you know Shred Nations? Whether we've worked with you for years, or you're new to the business, we thought it was high time we introduced you to some of the people behind the brand. While we may have been in business for roughly two decades, a lot has changed over the years. We've incorporated a lot of new procedures, practices, and we've revamped our company culture in recent years. There are a lot of new faces in our offices and we thought that there's no better way to get to know us, than by letting us introduce ourselves in our own words.
This year we've embarked on our "Who We Are" project. In this ongoing video series, we're going to introduce you to one of our department heads to let you know a little bit more about us as a company. We're passionate about helping our partners and customers, but at the end of the day we're just people too. Hopefully you'll get to know us a little more, and we can seek to better serve you along the way.
Getting to Know Cindy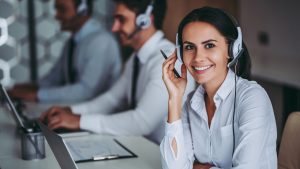 As our "Who We Are" series continues, we'd like to introduce you to Cindy Laczkowski. Cindy is our Vice President of Phone Sales. Believe it or not, at one time Cindy was our entire sales department. That's right, in our company's humble beginnings Cindy was the sole employee on our sales team. Over time Cindy showed a talent for it, and now oversees a department of twelve employees. As Cindy tells the story, she was a little reluctant to accept the management position at first, but things have a way of working out. "I was offered this management position a couple of times and I did turn it down… I had never managed anyone before but the support and guidance that I've received is invaluable."
The sales department is one of the pillars of our company. "We are committed to providing excellent service to our customers. "We want to make sure we listen to their needs and match them with partners that can provide the right services for them, and also to make sure the partners are successful on their end by providing the right amount of information. We also bring in revenue for the company, so it's very important that we do our job and we do it well." Cindy credits the wonderful sales team she's assembled as one of the most rewarding things about her job. She says hearing her staff answering calls is "music to my ears".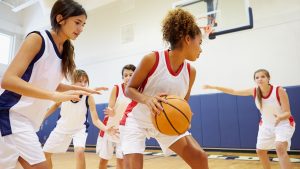 Outside of work, Cindy is a "sports-mom through and through". Her son Sean and daughter Jordan were accomplished athletes growing up, and both have since graduated from college. They continue to participate in sports by coaching basketball, which keeps Cindy in the gym supporting them. Although there aren't any grand-babies yet, Cindy does have two special "grand-dogs" named Kai and Leo. Cindy is also a tremendous Denver Broncos fan, who recently instituted a fan-gear-friday around the office so everyone can show their support for the home team. It's a fun way to get everyone involved, and gives us a sense of camaraderie. GO BRONCOS!
Like many of our other interviews, Cindy see's the company's trajectory on the rise. In the next five years Cindy predicts that the company will double in size and continue to provide excellent service to our customers and partners. We hope you've gotten to learn a little more about Cindy and our exceptional sales team. She and her team look forward to the opportunity to serve you.