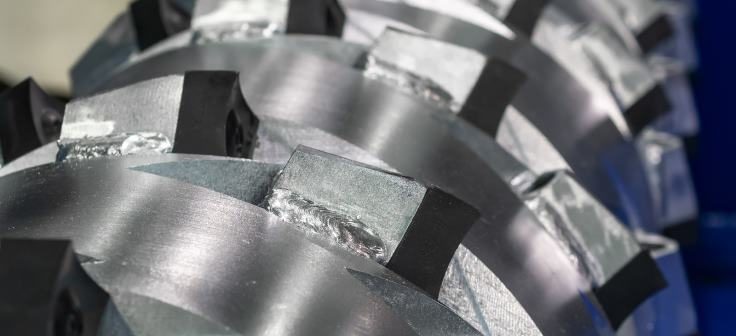 If you shred your old documents you are using one of several methods. Between strip-cut, cross-cut, pierce and tear methods, and more, it can get confusing to know which method is right for you.
This article goes in depth on the pierce and tear method of document shredding and its benefits. Watch the video or read the transcript below to learn more.
Video Transcription
What Is Pierce and Tear Shredding
"Pierce and tear" is a type of shredding that uses rotating blades armed with sharp teeth to first puncture a sheet of paper before tearing it apart.
Pierce and tear shredders are able to do large amounts of shredding in little time, making them one of the most common methods used for mobile shredding.
How Pierce and Tear Shredding Works
Pierce and tear shredders use two rotating shafts equipped with blades to cut and tear materials.
Blades attached to each shaft grab onto and pierce materials before pulling them towards the counter-rotating shaft.
As the paper is dragged toward the center and meets the other shaft, papers are effectively shredded and torn to small and irregularly sized pieces.
The Benefits of Pierce and Tear
The pierce and tear shredding method provides a range of benefits, with some of the top examples being speed and energy efficiency.
A Sustainable Way to Shred
With the torque produced by their counter-rotating shafts, pierce and tear shredders create a high power and low speed system.
Because of the force generated by the blades, the average pierce and tear shredder only needs to rotate at around 55 RPM, in turn helping to save energy.
The Speed of Pierce and Tear
While its blades rotate slowly, a pierce and tear shredder has high throughput.
With the power generated by the shredder, as much as 6,000 lbs of paper can be shredded per hour and without the need to remove staples, paperclips, and other bindings.
Where Pierce and Tear Is Used
With a large shredder built into a shredding truck itself, pierce and tear is one of the most common types of technology in mobile shredding.
Their high capacity helps maximize shredding speed—to the benefit of both you and the provider—and besides speed, the small particle size of pierce and tear shredders also makes it easier to bale shreds before recycling.
Looking For a Pierce and Tear Shredding Service?
Shred Nations partners with hundreds of secure shredding service providers across North America. If you need a better way to shred your private documents, we'll help you find a reliable shredder that will send a mobile shred truck equipped with pierce and tear shredding capabilities to your location to shred on site.
Call us at (800) 747-3365, fill out our form, or contact us directly using our live chat to get free quotes from shredding service providers near you.