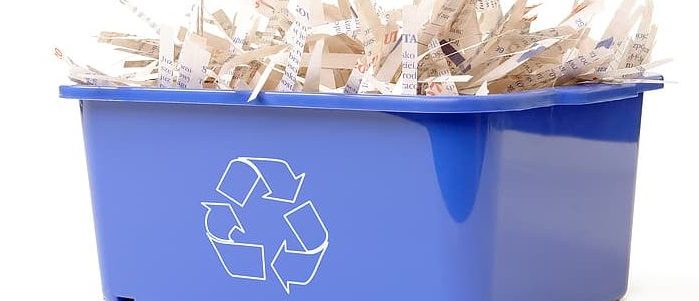 Paper recycling rates have continuously climbed over the past ten years. Luckily, the paper recycling process is relatively easy and vastly accessible in the US. In 2021, the paper recycling rate reached its highest rate yet, at 68%. That means that more than 50 million tons of paper was recovered for recycling.
While recycling is critically important for sustainability, privacy should also be considered when handling paper documents in your home. Many local recyclers do not accept shredded paper, leaving your information exposed. Home owners concerned with data security and ecofriendly practices will need alternative services to protect both their privacy and the environment.
The Challenge of Recycling Shredded Paper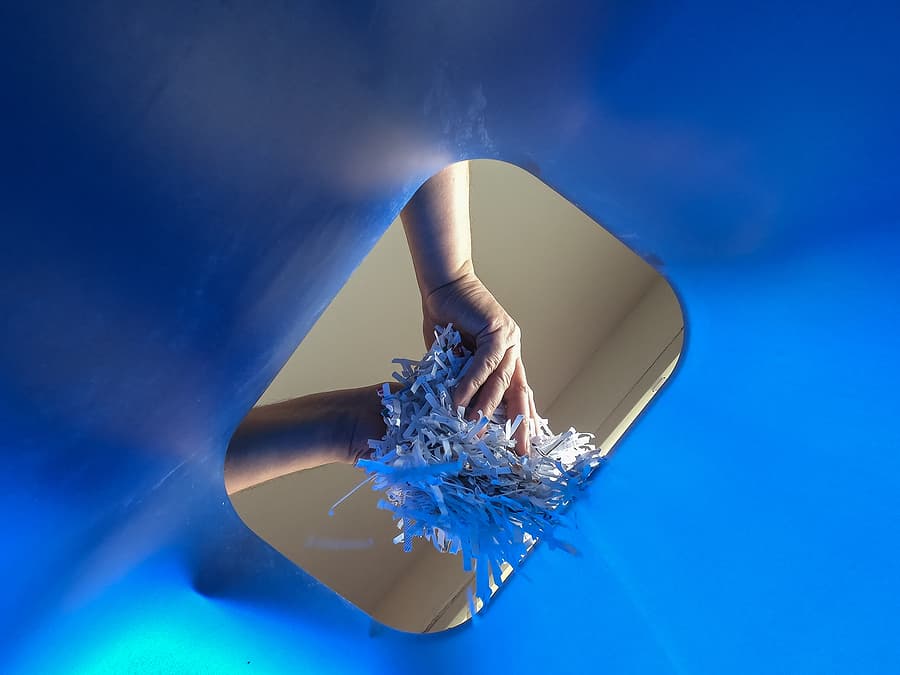 Paper sent to a recycling center is first separated by types and grades. Once sorted, the paper is washed to remove inks, plastics, glue, and staples. The washed paper is broken down into a pulp and spread on large screens to dry, then sent off to make new products.
Paper can be recycled and reused several times, but the fibers will eventually degrade and become unusable. However, adding in new wood fiber can extend the cycle of sustainability.
Can shredded paper be recycled?
Shredded paper is recyclable, but the process is more complicated. The challenge begins with sorting. Paper shreds would need to be separated by hand to process it properly. Generally, local recyclers do not have the staffing or resources to sort through scraps in this way.
Another issue is that shredding shortens the paper fiber. When the fibers are smaller, the paper is recycled into lesser-quality paper products (such as coffee filters and egg cartons), making it less valuable to the recycler. As a result, it may not be worth the effort for recycling companies to accept shreds.
Will shredded paper be recycled?
Shreds placed in municipal recycling bins are often not recycled. States and cities have different rules about what they will accept, so it is important to check with your local department of waste management for more information.
What if shredded paper is NOT accepted?
When shredded paper is not accepted by your local recycler, you will need to look into alternative options for disposing of private documents. Documents containing personal, financial, or medical information should never be placed in the recycling bin.
There is no law against searching through or taking documents from bins at your curb. If placed in a bin, thieves can easily gain access to your documents and steal your information and identity.
Data Protection & Recycling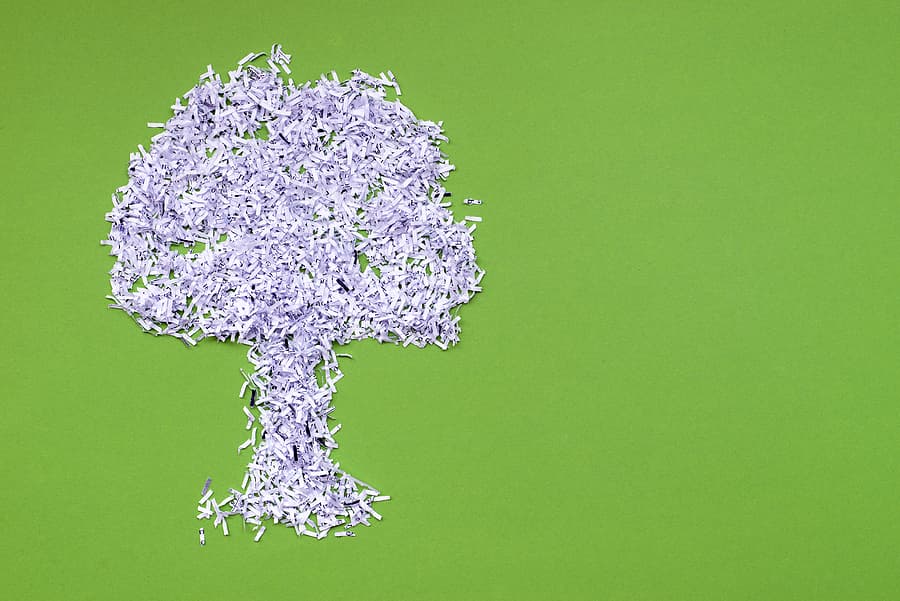 Professional shredding is the best way to protect your data and the environment. Shredding services offer safe destruction of your information and specialize in shred recycling. Our shredding partners facilitate the recycling process by pre-sorting and aggregating materials. Then, they securely shred your documents and begin the recycling process.
We offer a variety of service options to make shredding easy and affordable for your home. Mobile shredding comes to your location to complete your shredding onsite. You will be able to witness the shredding process and schedule ongoing services as needed. Drop off services are also available for small volume projects. You can bring in your documents at your convenience.
Schedule Environmentally-Friendly Shredding Services for Your Home Today
Keep your data safe while protecting the environment with Shred Nations today. We offer small-scale shredding options for homes and small businesses. Give us a call at (800) 747-3365 or fill out the form to connect with providers in your area. Within minutes, you will receive free quotes on shredding and recycling services near you.