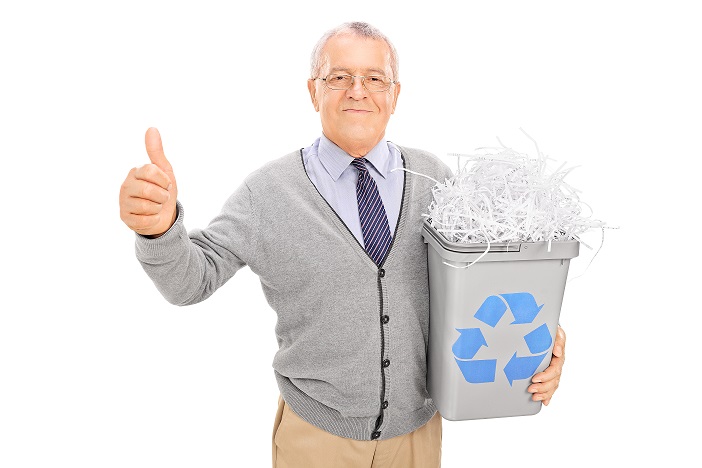 The number one question about drop off shredding is, is it really secure? Some people are hesitant to leave their confidential documents somewhere and not see their documents shredded in person. However, there is no reason to fret. All of our drop off shredding locations offer 100% security.
When you arrive at a location that offers document shredding services, you are asked to place all of your documents into a secure personal shredding container. These containers are usually 13.25″H x 16.75″D x 12″W in dimension and able to hold up to 35 lbs.
Once you are done filling the container and close the lid, the bin cannot be opened by anyone but the contractor who will shred the documents. Often times, the secure drop off shredding location hires a mobile shredding service to come weekly and shred the documents.
After the contractor unlocks the bins, the documents are immediately destroyed. You are then mailed a certificate of destruction detailing the shredding process and certifying the secure destruction of the documents.
There are also mobile shredding service options for those who are interested in seeing the shredding process in front of them or with a larger quantity of paper to be shredded.
To locate a Secure Drop-Off Shredding location near you, just fill out the form to the right, or simply give us a call at (800) 747-3365 for a FREE, No-Obligation quote within minutes!