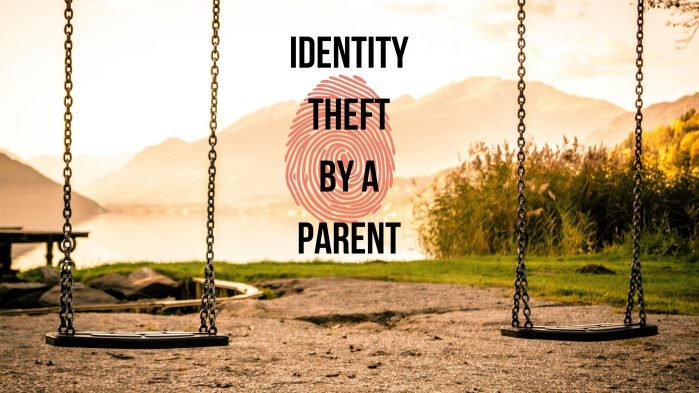 Identity theft can be a very difficult situation for anyone to deal with. That situation is made all the more complicated when the person committing that crime is a parent or guardian. We spoke to Kelsi, who unfortunately fell victim to just this sort of criminal activity. Kelsi was kind enough to speak with us about what happened and how she handled it. Hopefully this will help others who may find themselves in a similar situation. Check out our video interview below.

Identity Theft in Children is on the Rise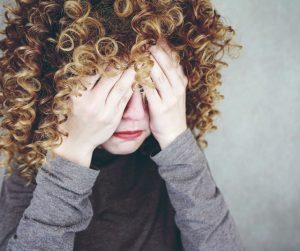 Javelin Strategy & Research's 2021 Child Identity Fraud study concluded that incidences of child identity theft are costing victims almost $1 Billion per year collectively. Perhaps most alarming is the statistic that almost 70% of these victims are 9 years of age or younger.
With victims so young, these cases of identity theft are often left undetected for years. Adults are much more apt to monitor their credit, and be on the lookout for suspicious banking activity. When it comes to children, credit monitoring can seem like an unnecessary expense. The expert we spoke with previously, said this is a misconception and children are very susceptible to these crimes as well. "Credit monitoring, or freezing, is definitely a consideration. This service can often be added to an existing family plan and it's pretty inexpensive" says Bryan Hornung of Xact It Solutions.
Identity Theft by a Parent or Guardian
As we learned from speaking with experts, identity theft isn't always perpetrated by criminals oceans away. In many cases, it's a parent or guardian that's committing the crime. These situations can be particularly challenging due to the fact that once law enforcement gets involved, it usually leads to a criminal case. These instances are far more common than you might think. The same study conducted in 2018, also concluded that 60% of child victims knew the identity thief.
Aside from the legal implications for the perpetrator, children are typically ill-equipped to even know where to begin. Since parents are expected to teach their children fiscal responsibility, it makes it all the more difficult for a child to rectify.
Damage to credit can last years or even decades. Experts advise getting law enforcement involved, hiring an attorney, and contacting accountants. Sure, this sounds easy enough, but not for a 9 year old. Most times, these crimes aren't discovered until the child is old enough to acquire credit or apply for a loan. At that point, it's a difficult decision on what to do. Most experts agree that these incidents, once discovered, should be reported to the authorities immediately. Even if that means criminal charges for the parent.
A personal account
We spoke to Kelsi Silveira about her experience and how she handled it. In her case, it was her own father. Kelsi discovered the crime one afternoon, attempting to put gas in her car. "My card didn't work, none of them did. I called my dad and he told me I wouldn't be able to access my accounts for a while. Shortly after that, he was arrested for money laundering".
As it turns out, in addition to putting several cars and houses in Kelsi's name, he was also arrested for a high profile financial criminal case. This is one of the only reasons that Kelsi didn't need to contact authorities herself. "We were already being interviewed by federal agents, and his attorney's were already involved". By that time she already had a wealth of evidence that a crime had been committed against her.
For Kelsi, the damage was already done. For years she's been getting calls from collection agencies, and her credit became non-existent. She was able to clear most of the debt, by proving it was a case of identity theft, but the effects still follow her today. Some of the effects weren't just financial either. Kelsi admitted that she has a hard time trusting people, especially when money is involved. "I could definitely understand the psychological effects of this following someone for a long time" she says.
Kelsi recently opened a bar, and to get the LLC was a difficult process. "I've had to have my mom, and my grandfather co-sign on cars or other loans. As you get older and you become an adult, these situations are embarrassing and quite humbling". Kelsi is well on the path to re-establishing her credit. As of this publication, her business is doing well and her personal credit continues to improve.
Final Advice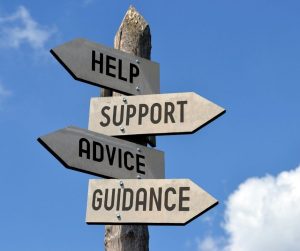 Both Kelsi and the experts agree that financial competency isn't taught or spoken about as much as it should. Simple things like balancing your checkbook, monitoring your credit, and keeping a budget are not usually taught to children. Kelsi and Bryan both agree that it should possibly be taught in school to give children more tools to be fiscally aware. Especially if those that are supposed to have their best interests at heart…don't.
Shred Nations Can Help Prevent Identity Theft
Shred Nations offers a variety of ways to help you protect your identity, from secure shredding to electronics disposal. We are always monitoring and writing about recent trends when it comes to keeping your data safe. Check back often for the latest on industry trends, tips, and stories about how you can be better informed.
To get started right away, fill out the form to the right, use the live chat option, or give us a call at (800) 747-3365. You will be connected to service providers in your area that can best meet your needs.