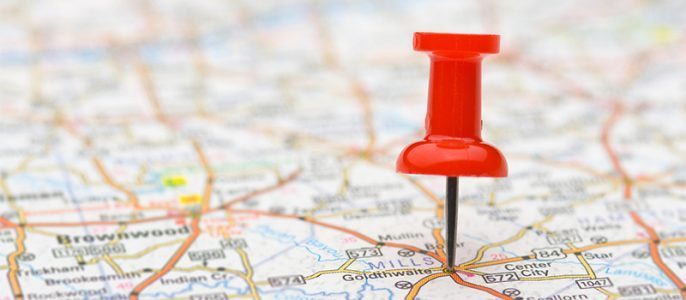 Before starting to look for a shredding service, it's important to know whether you need drop-off, mobile, or another type of shredding first, since the best way to find nearby shredding can vary.
Some factors to keep in mind are:
How much shredding do you have?
Do you need to witness your shredding?
How do you value cost vs. convenience?
With those in mind, you're ready to get started. Watch the video or read the transcript below to find out the best ways to find nearby shredding based on your needs.
Video Transcription
If you have a small amount of documents to shred (1-3 boxes or less than 100 pounds) using drop off or ship 'n' shred services is the most efficient and accessible shredding option.
With drop off, there may be a location for you to take your documents just a few blocks away. Even easier, nearby ship 'n' shred services are only a phone call or click away.
Option #1: Drop-Off Shredding
How to Find Drop Off Locations Near You
North America is a big place, so to begin searching for the closest drop-off shredding location, you can start with narrowing down by state using the interactive map.
If you're ready to cut right to the chase, though, you can also enter a zip code directly for a more specific search.
Narrowing it Down
After choosing a state, there are 3 options to search for nearby drop off locations more precisely:
Zip Code: available for those searching for a specific location or in an immediate area
Maps: browse through locations across your state with interactive maps to zoom in and out
Location Listings: below zip or map searches, a full list of nearby drop off locations in the area is also available to search manually
Getting Location Information
Once you single out a drop off location, all the information you'll need can be found on the location page, including:
Map
Phone number
Location address and Text Me tool
Hours
Pricing—typically $1 per pound (can vary by location)
Option #2: Ship 'n' Shred
If you don't need to take it in and personally witness your shredding, another option for small amounts is using ship 'n' shred services that come to you (usually costing around $32 per box).
Rather than taking your files into a dropoff location, ship 'n' shred comes to you to collect the documents for shredding—eliminating the need to search for nearby locations and instead only requiring you to choose the closest and cheapest option available for picking up your papers.
Option #3: Mobile or Off-Site Shredding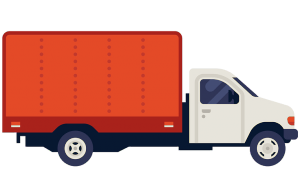 If you have a larger amount (4+ boxes or more than 100 pounds) then mobile or off-site shredding services are the most cost-efficient options.
Like ship 'n' shred, mobile and off-site shredding providers come to you, meaning all they need is your address.
To help you find nearby shredding, Shred Nations partners with local mobile and off-site shredding providers and gives you the opportunity to compare quotes.
Mobile or Off-Site: Which Best Suits My Needs?
Whether you need mobile or off-site shredding is primarily based on two questions:
Cost

Because a mobile shred truck spends time shredding at your location rather than being picked up, mobile shredding service costs tend to be slightly higher than off-site.

With mobile, it's usually around $100 for up to 300 pounds, while for off-site (ideal for 300+ pounds) it's typically cheaper for projects of the same size

Witness

With mobile shredding, trucks come to your location to shred the documents while you watch.

It gives extra security and assurance and in some cases, it's required. But either way, whether you witness or not you'll always receive a certificate of destruction.
Looking for Shredding Near You?
Shred Nations partners with local shredding services across the United States. To get started finding the one that best fits your needs, give us a call at (800) 747-3365 or fill out our form for a free no-obligation quote from shredding providers in your area.