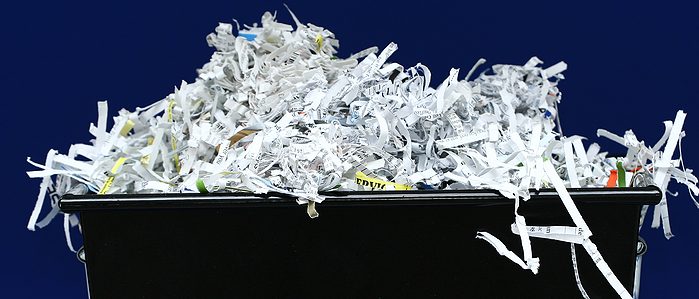 Security is one of the most important aspects when it comes to documents. The same goes for handling papers and shredding process. With important data on the documents, it's critical to take proper care of them throughout the entire process.
Shredding services help to protect your data but not all shredding services have the same security benefits. There are a few options when it comes to the services, including mobile, off site, drop off, and Ship 'N' Shred.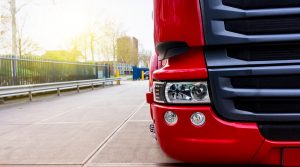 Mobile Shredding
Mobile shredding is a where a truck comes to your location to shred your documents curbside. The papers are placed into the shredding compartment where they are fully destroyed.
One of the best advantages of mobile services is the ability to witness the shredding. This can be for personal preferences or for compliance reasons.
Many regulations require proof of destruction which is why witnessing the shredding a perfect solution. However, there is also the certificate of destruction after the shredding is complete. This is a formal document declaring when, where, and how the documents were destroyed.
In the event of a legal dispute, this certificate helps to verify the process. In addition, it helps for business records as well and the timeline of shredding.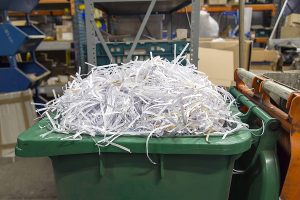 Off Site Shredding
Off site shredding is where a truck comes to pick up your documents and takes them to a secure, off site facility. Once there, they are shred into thousands of pieces which eliminates the risk of exposure.
Similarly to mobile shredding, you receive a certificate of destruction after the shredding is complete. This helps to confirm the process was complete, and the papers are gone forever.
Drop Off Shredding
Drop off shredding is where you can drop off the documents at a local shredder. There are local providers which offer this solution. You pay based on weight, so this is ideal for those with smaller projects as well.
The documents are placed in locked bins where they are filled and then taken to a facility to be shredded. Compared to mobile shredding, there is not a certificate of destruction to confirm the process. However, drop off shredding providers do prioritize security through their methods.
Ship 'N' Shred
Ship 'N' Shred is a service that you send in your papers to be shredded. You select a box and fill it with your papers, and you send it in. This is a great solution for those with not a lot of papers to shred.
This is sent through the mail and to a secure provider where they are shred. After the papers are shred, you'll be sent a certificate of destruction.
Additional Benefits to Mobile Shredding
Mobile shredding has the most security benefits, but it offers cost and convenient benefits as well.
Cost Efficiency
Mobile shredding is ideal for larger projects between 100 lbs and 300 lbs. This is because as quantity goes up the price remains the same. It's the set price, so you're able to shred all your papers you need to.
Convenience
Another benefit is the convenience factor. With mobile services, the truck comes to you on your time and at your location. The service revolves around your needs and shredding on your schedule. Where as other services may require you to do additional steps or go somewhere specific.
Do You Need Shredding Services? We Can Help
Shredding helps to keep your privacy and personal information safe. If you need assistance with your paperwork, Shred Nations can help you through the shredding process. Additionally, we'll make the process as easy as possible for you.
To start the process, fill out the form to the right, use the live chat option, or give us a call at (800) 747-3365. Afterwards, you'll receive a free, non-obligatory quote from providers near you.