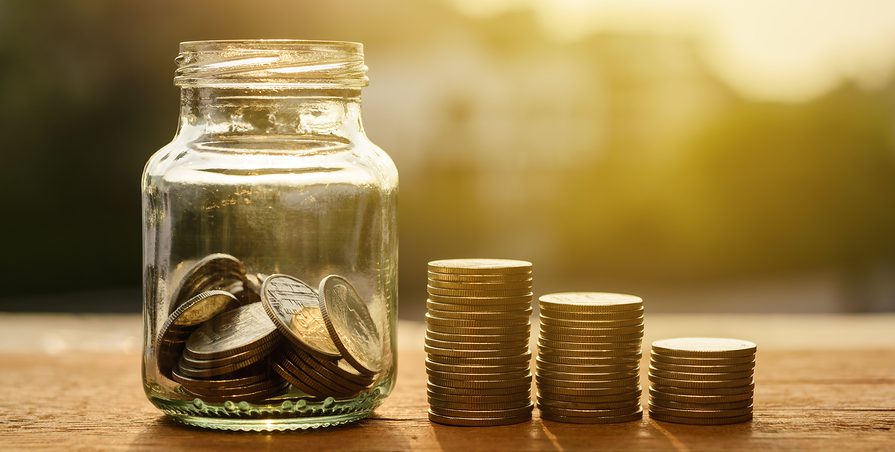 When information destruction laws were established to protect the sensitive information organizations handle, many offices were forced to adopt shredding policies.
The main decision companies faced was: do we shred our files in house, or partner with a shredding service provider to pick up our files and shred them for us?
Naturally, in most cases the deciding factor came down to cost. What is the lowest price we can pay to shred our files without compromising security?
On the surface, purchasing your own shredder and having internal employees shred their own files may seem undoubtedly cheaper. You pay a one time fee for a shredder and have employees take a few minutes every now and then to shred their old files. Plus the shredding process remains in your control.
But there are hidden fees associated with shredding in-house that make it a less competitive option.
Hidden Fees of Shredding Documents Yourself
An average office shredder will cost around $200 and have a life expectancy of about 5 years if used properly. Doing the math this puts you at a low cost of $3.33 per month—but this isn't the only price you will pay to shred your files internally. These are other costs (financial and otherwise) that you should consider.
The Loss of Time
While the process of shredding doesn't take too long, overtime the minutes add up. If you have 10 employees, each of whom spend on average 2 minutes a day shredding files, that is 100 minutes of shredding a week, or about 400 minutes (over 6.5 hours) per month diverted to shredding files. This is time that could be spent working on normal job duties.
You may even add time to this estimate due to jams that commonly occur, especially on the cheaper shredder models, and due to time taken to remove staples and clips if your shredder cannot handle those materials.
The Cost of Space
An adequate shredder takes up valuable office space that can be used otherwise. You pay a premium for office space—the average city charges around $1.80 per month per square foot. A conservative estimate might put an office shredder at about 2 square feet, meaning you pay $43.20 a year just to house the shredder in your office.
The Cost of Labor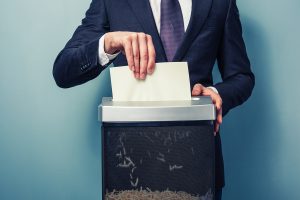 If you have 10 employees spending on average 2 minutes per day shredding, it adds up to about 6.5 hours of time per month. If you assume the average hourly wage for an office worker is around $16.50, you end up paying $107.25 per month to have your own employees shred their paperwork.
The Cost of Maintenance
Purchasing a shredder is not a one time cost. You have to consider maintenance and account for the fact that eventually the shredder will break down and you will have to invest in another machine. You will have to purchase oil for the blades ($10 for 12oz) and properly sized shredder bags ($7 for 25), and regularly cleaning dust and debris out of the teeth takes up employee time.
The cheaper the shredder you buy, the less it will be able to handle, if you force too many papers or send paperclips or staples through it on accident you may have to call in repair man or get ready to purchase a brand new shredder.
Cost of Shredding Your Documents Yourself

Est. Cost of Shredder per Month

$3.33

Est. Cost of Space per Month

$3.60

Est. Cost of Labor per Month

$107.25

Est. Cost of Maintenance per Month

$1.42

Total Est. Cost per Month

$115.60
As these monthly costs add up, you eventually realize that shredding files yourself costs more than you might think at first glance. If you are a small business and don't handle very much sensitive paperwork, purchasing a good quality paper shredder might be your best option. But if you need to shred more than 100 files a week, consider professional shredding services.
Professional Shredding Services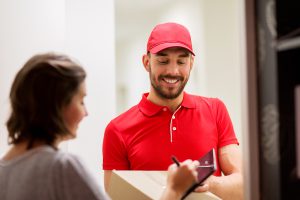 Professional shredding services keep you compliant with information security laws and perform the dirty work for you. They stop by your location, pick up your files, shred them for you, and deal with mess so you don't have to. There are a variety of service options to choose from:
Offsite shredding services pick up your papers and take them to a secure facility to be shredded with thousands of other documents. This option varies based on quantity; however, it tends to be slightly less than mobile shredding.
Mobile shred trucks can visit your location and shred onsite while you watch. These services cost on average $130 for a project of up to 120 lbs. However, the price does vary based on location, project size, and other factors. If you have a larger project, you can expect the price to be higher. 
There are even drop off centers where you can drop off a box or two of paperwork to be safely shredded in an industrial strength shredder. This type of service usually costs about $1 per pound.
Another perk you get by partnering with a shredding service provider—they can recycle the shredded paper for you. If you shred your own files you will notice that it's difficult if not impossible to find a recycler who will take your shredded paper—it's simply too messy. But professional shredding services work with recyclers and bale their shredded paper bits making it easier on the recycling center.
Save Your Bottom Line, Hire a Professional Shredder
Shred Nations partners with secure, certified shredders throughout the nation. If you are looking for an alternative to your in-house shredding procedures, give us a call at (800) 747-3365 or fill out the form on the right. We will get you several quotes for free so you can determine if shredding services are right for your organization.