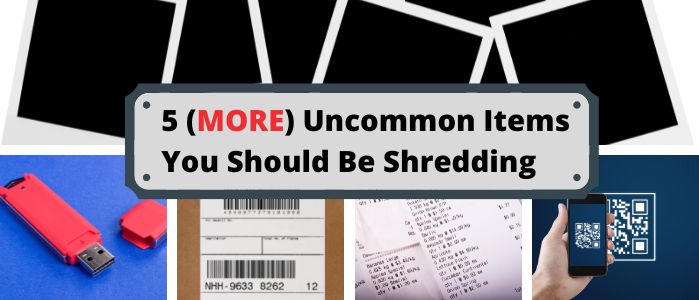 We asked the question recently, what are some of the most uncommon items you should be shredding? The response was overwhelming to say the least. We actually received so many replies that we thought we should include a second feature for 5 (more) uncommon items you should be shredding.
Replies came from a variety of industries, all the way from insurance agencies to veterinary clinics. You may be surprised to learn about all of the different items that may be putting your security at risk. Some may be obvious, while other items you may not have considered. If we can prevent even one person from becoming a victim of identity theft, we'll have done our job.
5 (MORE) Uncommon Items You Should Be Shredding
Identity thieves are always finding new ways of obtaining personal information. As high-tech as these methods have become, sometimes technology isn't even necessary. One of the easiest ways for thieves to obtain information is still one of the oldest, going through your trash bin. As we've mentioned before, trash picking is legal in all 50 states. It's important to be sure you aren't throwing away items that may contain sensitive data. Shredding is cheap and easy, especially when you consider the costs associated with rectifying a case of identity theft.
1) Photos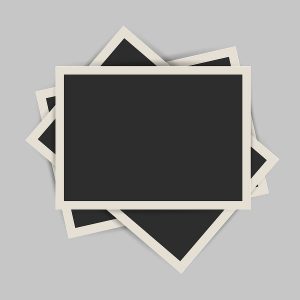 This one may not seem that obvious at first. However, many search engines including Google, allow you to search or index images these days. That means that scanning a photo and putting it into a search engine might turn up other personal information. This action could lead to anything from social media accounts, to business profiles. Other information might be available too, just by looking at the other contents in the trash.
Dr. Frederik Lipfert, Founder & CEO of VPNCheck.org says "photos of employees, customers, and suppliers may appear innocuous, but fraudsters might use them to create an identity. When you combine this with any other personal information they may have obtained from your company, you might be in big danger. Instead of throwing these images away, destroy them to keep your employees and customers safe."
2) Receipts from Stores and Retail Establishments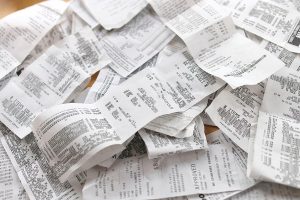 Receipts from retailers may have your name and often the last four digits of your credit card. This could give cybercriminals a head start when it comes to piecing together a full credit card number, name, or address. Especially if it's found in your trash. 
Even more alarming is the fact that it may lead to social engineering attacks or crimes that aren't virtual in nature. Your receipts can potentially expose spending habits, and even specifics regarding age, gender, or work status.
Kelvin Stewart, the co-founder of USBadCreditLoans.com says "receipts contain valuable information about what kinds of purchases you make. For example, if someone knows you buy diapers for infants or tampons every month, they could guess that a child lives in the house or there's someone female living there who may not be home often enough (e.g., because she works full time). They could use this information to plan a theft or kidnapping."
3) Mail or Offers with QR Codes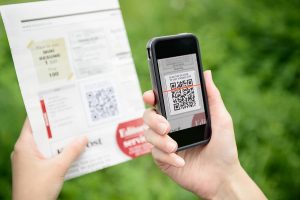 QR codes have become the new norm for everything from restaurant menus to buying cryptocurrency. They can be a wonderful shortcut when trying to direct a consumer to a particular website. On the flip side, they can also lead you to some nefarious sites that may be less than reputable.
Mark Pierce, CEO of Cloud Peak Law Group writes "one very important item you should be shredding is papers with QR codes. These are usually quick links to apply to something like a credit card or a loan, and are already pre-filled in with your information. This, coupled with your name and address, could be enough for a scammer to open a fraudulent account."
4) Shipping Labels, Return Labels, Packing Slips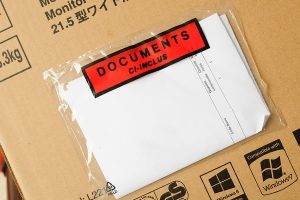 It's safe to say that almost all of us use some form of online shopping these days. Especially after the last few years, online shopping has become more and more common. Many packages, especially for clothes or shoes come with return labels already filled out. These labels could have all sorts of information you wouldn't want in the hands of strangers.
Adam Ng, the CEO and Founder of Trusted Malaysia mentions "shipping label in that box with your new shoes? If it has a little plastic pouch with an insert in it, like a receipt, an order form, or a confirmation, it likely has personally identifiable information. Double check your boxes before you recycle or reuse them, pull out any shipping labels or inserts."
5) USB Flash Drives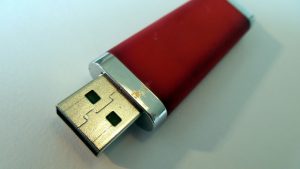 Although a USB drive isn't made of paper, these devices should still be destroyed to avoid data leakage. Many of our shredding providers also dispose of electronics that contain sensitive data. In many ways, USB drives are even more compromising than lost documents. USB drives can hold hundreds, if not thousands of sensitive files. In addition to documents, these drives may also contain photos and videos. 
Austin Dowse, CEO of Aimvein says "this isn't just about paper, it's also about destroying your data as well. It includes USB drives, flash drives, USB drives, and other devices for media like computers with possibly sensitive data. Even if the devices or drives are wiped clean, PII is still accessible in the hands of criminals with easy-to-use software who are adept at stealing information. A study conducted in 2017 by the National Association of Information Destruction (NAID) discovered that 40 percent of devices that were resold were stuffed with PII which included passwords, usernames, and credit card data. The information could be retrieved by criminals, and it's much simpler than you think."
Shred Nations can Help Keep You Safe with Secure Shredding
Although the list above contains a few examples of uncommon items to shred, there are dozens more. When in doubt, shred it. It's better to be safe than sorry when it comes to protecting your identity, or your business. Shred Nations has helped over 1 million people with their shredding projects, and we can help you too.
Just give us a call at (800) 747-3365, or simply fill out the form on this page to get a free quote today! We're here to answer any questions you may have, and we're dedicated to finding the right service for your needs.