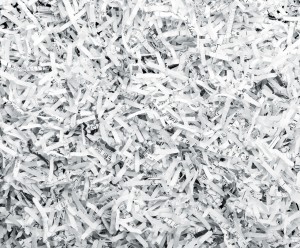 Do you have lots of documents to shred at your home? Shred Nations can help you make the right decision on how to minimize the time and effort it takes to shred personal documents.
We'll offer you some insight on how to choose the right service for what you need to shred- and help you determine if it's easier to buy a shredder and do it yourself, or to just hire a mobile shredding service to handle it for you.
Click on any of the articles below to learn more!
If you have small volumes of paper to shred and do not need certification for FACTA or HIPAA then a paper shredder might be the best shredding solution for you.
While home shredders are great for a few sheets a day they are not designed to handle boxes worth of material. They have small throats and must cool down after several passes to avoid engine damage. The obvious solution is to call someone with a bigger shredder.
Community shredding events are something that really do make neighborhoods safer. Once your trash hits the sidewalk, it's public domain- and you run the risk of identity thieves getting your information and using it against you.
When it comes to personal records retention guidelines, there aren't any hard and fast rules- but these are some basic guidelines for the retention of your personal records.
Get FREE Quotes on Residential Paper Shredding Today!
Shred Nations can help you figure out the best service for your needs. We offer mobile shredding services, drop-off shredding, and even ship and shred as ways to dispose of your personal documents quickly, efficiently, and securely.
For a FREE quote, call Shred Nations at (800) 747–3365 or fill out the form to the right.
We'll connect you with a shredding service in your area that will work with you to make sure your documents are shredded securely.