Chain of custody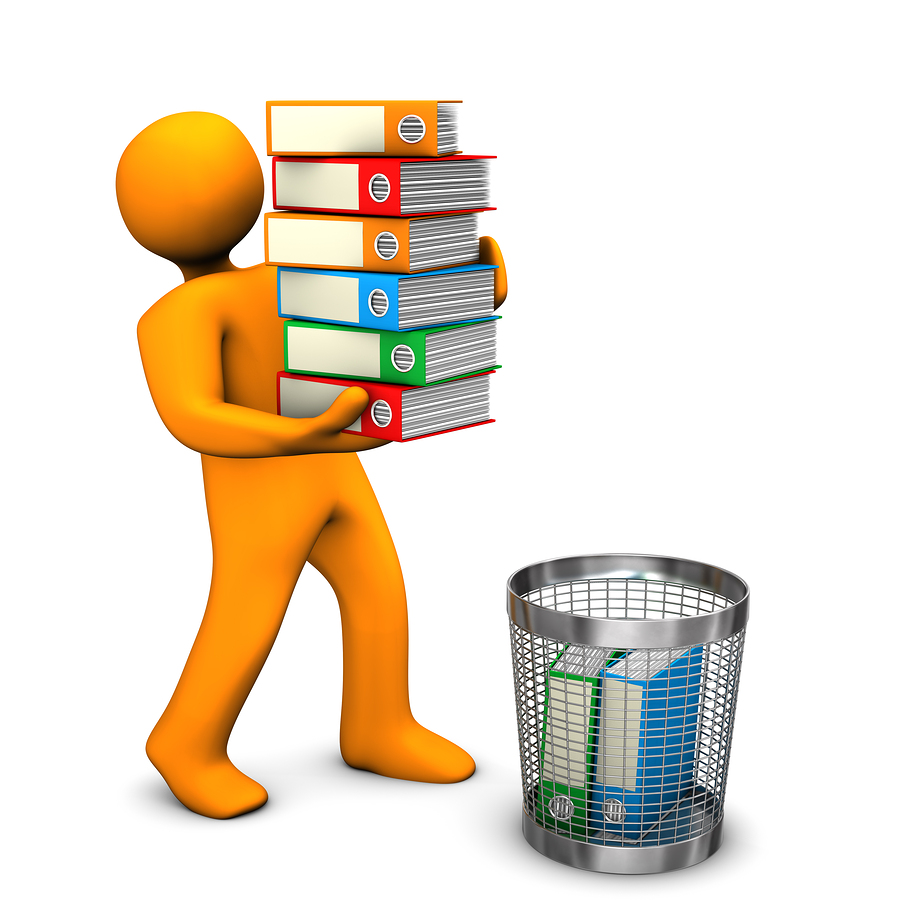 is essentially the history of a document's movements and ownership. It keeps track of who has the document and where it is located. Anytime a document is moved, retrieved, or stored it should be taken note of. One might think chain of custody is irrelevant as soon as a document is sent for destruction, but in reality it is crucial to maintain a record of the documents throughout the entire shredding process.
Importance of Chain of Custody 
A full chain of custody cannot be reached until the shredded paper has been baled, sent off for recycling, and a certificate of destruction received. Maintaining a chain of custody for the whole shredding process is crucial.
You may be wondering why this even matters once the documents have been shredded and taken to a facility. Even if your documents have been shredded, you still want to make sure the paper bits are properly disposed of. Keeping a chain of custody of the documents keeps track of where your documents are during the whole process so you know the job gets done.
It is also important to note who handles your documents during the shredding process. Your documents are being shredded for a reason and you want to make sure the people that perform the shredding are trustworthy and not stealing your sensitive data. A chain of custody keeps track of who comes in contact with the paper holding them accountable for any wrong doing that may occur.
Furthermore, chain of custody is even more important for document destruction than hard drives or electronic documents. With hard drive shredding, the shred professionals take the electronic media and run it through the shredder. Since all the data is stored in the hard drive, there is no way to access the files during the shredding process. Not to say you shouldn't find a trustworthy company to destroy your hard drive, chain of custody is simply not as relevant due to the data being inaccessible.
Electronic documents are likewise much harder to access than a paper document. Anyone can touch, look at, or take a physical document from a desk or folder breaking chain of custody in the process. Documents stored electronically can be encrypted and may require authorization to gain access to making it difficult for someone to obtain the records.
Chain of Custody and the Shredding Process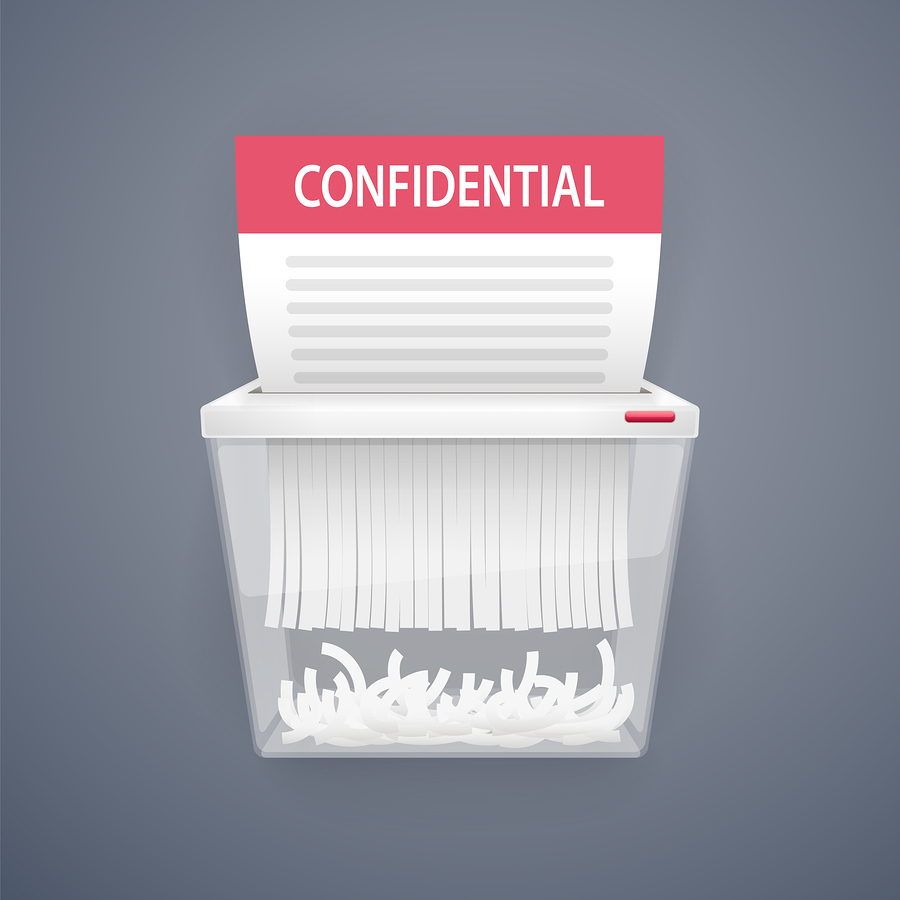 Let's take a deeper look at how exactly chain of custody works within the shredding process. There are many steps to chain of custody but we will highlight the most important. We will also discuss what has to be done to ensure a full chain of custody is achieved by the end of the shredding process.
Chain of Custody: Key Steps
All shredding jobs have a similar method whether you use onsite or offsite shredding. No matter what, a truck will come out to your location and take your documents for shredding. The shredded paper is then baled at a facility for recycling. Let's take a closer look at some of these steps to see how chain of custody is relevant to your shredding job:
Trained professionals will remove the documents from your location. Most shredding companies will provide your business with locked bins to store the documents in. When the truck arrives, they never touch or see the files as they are stored securely in these bins. Therefore, a chain of custody is not broken as the professionals do not come in contact with the files.
Once the paper is shredded, it is stored in a locked container of the truck once again ensuring no one has access to your documents even after they've been shredded.
At the facility, some companies place barcodes on the boxes that contain your documents – that way you can keep track of where your records are at all times. Your documents cannot get lost or stolen if a barcode is there to keep track of its whereabouts.
Once the documents are baled and sent out for recycling, the chain of custody is complete and you will receive a certificate of destruction.
Ways to Ensure a Full Chain of Custody
If you want to make sure chain of custody is never broken during the shredding of your documents, be sure to do your research on the shredding company first. Look for these qualities in a shredder and your documents should follow chain of custody protocol:
First and foremost check that the shredder even has a chain of custody policy.
Make sure the employees go through a tough security clearance process including back ground checks. The professionals that show up at your location should be uniformed and trained.
Check that the company will provide you with secure locked containers for ongoing service.
See if they barcode your documents so it is always known where the paper is. If the company were to lose your shredded documents, that would pose problems for your business.
Ensure the company offers a certificate of destruction that gives detailed information about the shredding job. The certificate should include the name of the professionals who handled your shredding, when and where the shredding took place, and the weight of the shredding.
If a shredding company takes all these precautions, it is more than likely you will not encounter a chain of custody failure and the whole shredding process should go smoothly. If you are interested in shredding for your business or residence, Shred Nations can help. We have a nationwide network of reliable contractors that can handle all your shredding needs. Give us a call at (800) 747-3365 or fill out the form to the right.