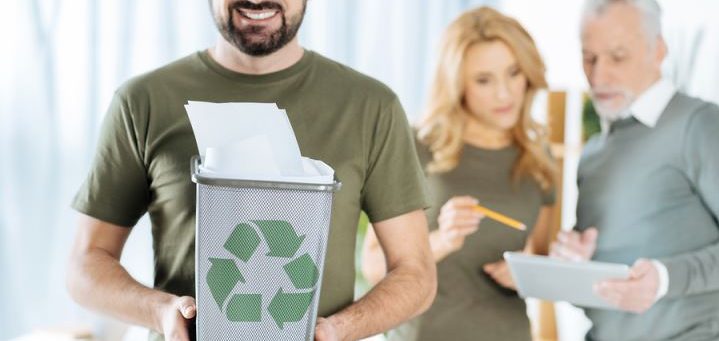 As concern over global warming increases, businesses are under pressure to reduce their impact on the environment. While it is easy for a factory to identify how they can reduce their carbon dioxide emissions, what about the average office? One simple solution is to remember the three R's: reduce, reuse and recycle.
The biggest output from any office is waste paper. It is estimated that the average office worker produces 1.5 pounds of paper per day. And despite the promise of a paperless office, the sales of office paper continue to climb.
While some paperwork must be stored for record retention guidelines, most of this paper ends up in the trash. Every office can work on reducing the amount of paper they throw away. Some simple changes can make a big impact.
Keep just one network printer in a central location and it will reduce the number of unnecessary printouts. Eliminating printers in every office not only reduces paper consumption but eliminates maintenance costs.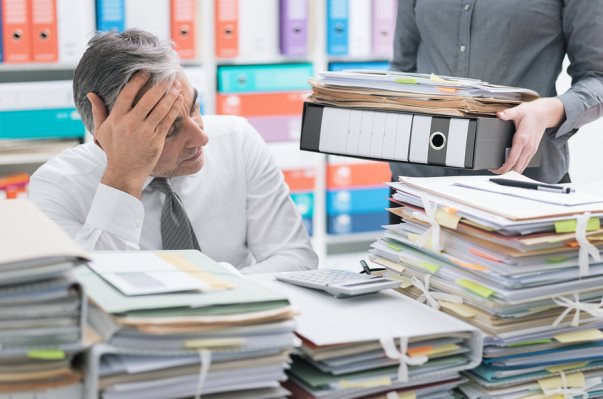 You can also purchase recycled office paper. Purchasing 100% post-consumer office paper lightens your carbon footprint by 5 pounds of carbon dioxide per ream. It also causes 35% less water pollution, uses 40% less energy, and produces 74% less air pollution according to the EPA.
But even though you might take steps to reduce the amount of paperwork you create, and you reuse materials where possible, a certain amount of wasted paperwork is inevitable. This includes junk mail, envelopes, retired files, and day to day work.
How to Deal With Inevitable Paper Waste
The logical thing to do is recycle these items—however there are some complications.
Several privacy laws govern the proper disposal of private information. The principal of these is the Fair and Accurate Credit Transaction Act, FACTA. It requires the safe disposal of anything that contains personally identifiable information—which typically means document shredding.
Unfortunately loose paper shreds cannot be recycled, so an unintended consequence of FACTA has been that offices buy a shredder, and then dump the contents into the trash.
Fortunately there a way to both safely dispose of private documents, and ensure the shreds are properly recycled.
How to Shred and Recycle Documents
A win-win solution that combines security with recycling is using a paper shredding service. Shredding service providers are able to bale the paper shreds and send the bales to recycling centers.
Shredding services also comply with all state and federal privacy laws, so you can ensure your documents and the information they contain is safe.

As an added bonus, when you use shredding services, you will save on the expense of buying an inefficient office shredder, which would only last a few years before having to be tossed out and replaced (which is bad for your wallet and the environment).
Find a Shredder Who Recycles Near You
Shred Nations partners with reliable document shredders throughout the nation. If you want to find a shredder in your area who recycles the paper shreds, give us a call.
We will connect you to several local shredders who recycle paper shreds. Fill out our form or call us at (800) 747-3365 for free quotes on responsible and secure shredding services today!