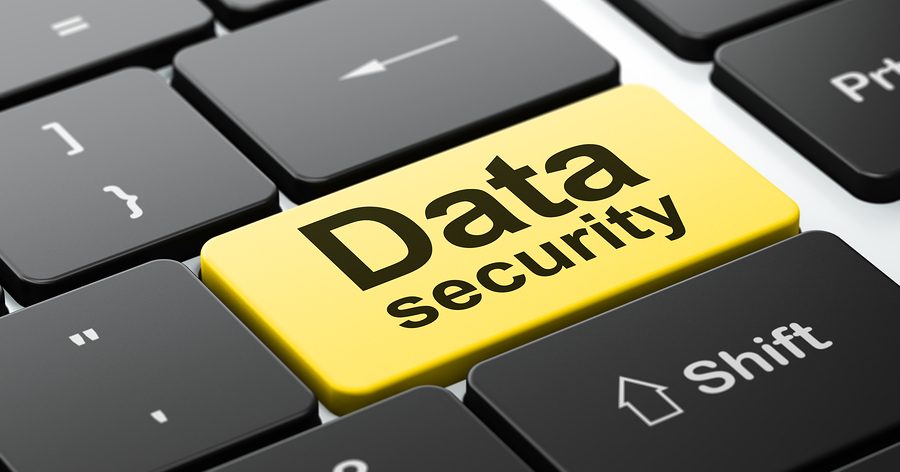 The last thing you want to do with your personally-identifiable information is to spread it around with strangers, but that's exactly what you may be doing on a daily basis. While we keep logins and passwords hidden from others, the sensitive information that are protected behind these credentials lay out in the open with everything from bank statements to junk mail to old payment receipts.
Most of the time, papers such as these are thrown into the garbage without a moment's hesitation. There's a big problem with this train of thought: all the confidential data contained within those papers are now up for grabs, and this is exactly what many identity thieves are hoping for.
Paper Shredding for Security

Document shredding services has long been an ally in the fight against fraud and identity theft. Large corporations, healthcare practices, and law offices have taken advantage of paper shredding to dispose of their physical files while staying in compliance with regulations put in place by the government to keep personal information secure.
In today's world, with the numbers of identity thefts rising at an almost exponential rate, smaller businesses and residences are also using document shredding services to make sure their papers don't fall into the wrong hands.
Ways to Shred
There are three main ways that you can shred your documents using a shredding service, each with their own features that can make your shredding project easier, faster, and budget-friendly.

Rent a Shredder for Shredding Done at Your Location
Large volume shredding done at your location can be accomplished with mobile shredding. This service essentially allows you to rent an industrial grade shredder to pulverize all your unwanted papers on spot.
How It Works:
A mobile shredding truck comes to your location loaded with an industrial-grade shredder built into the vehicle. Professional handlers grab all your unwanted papers that you have saved up and take them to the truck to be shredded.
Pros and Cons
Shredding at your location comes with many benefits, two of which include the ability to witness the entire document destruction process and the convenience of not having to transport papers. With shredding performed on-site, there is less risk associated with transporting any sensitive documents fully-intact and chain-of-command concerns. Some industries also require a high-level employee to witness the shredding process, making on-site all the more useful.
While renting a mobile shredder can be useful, some caveats include the inability to shred extra-large volumes at once and the process might take longer, as opposed to drop off or off site shredding.

Documents Picked Up and Shredded Off Site
If your workplace has lots of shredding to do on a regular schedule or you have one large shredding order, the off site shredding service can fulfill your needs.
How It Works
For regularly-scheduled off site shredding, locked bins are placed around your office so that you and your employees can fill the box with papers as needed. Many businesses endorse a shred-all policy, in which any and all papers are shredded to alleviate the responsibility of choosing which papers need to be shredded from the worker.
A scheduled time and date is set by you and the shredding service to pick up your papers, transport them to a secure offsite facility, and shred them away.
Pros and Cons
Off site shredding is an easy way to purge a large amount of documents quickly and securely. Locked bins around your office give your employees an easy outlet to shred sensitive documents, promoting a work culture of data security. A regularly scheduled shredding service also provides a well-documented protocol for document and data safety in the case of an audit.
Off site shredding is only for large volume or regularly accumulated shredding jobs and not suitable for small projects.

Drop Off Your Small Quantity Shredding
Lower volume shredding can be done with drop off shredding locations. Pack and ship stores all across the country offer the ability to drop off any papers you would like shredded and charged by weight or number of boxes.
How It Works
Simply gather up any papers you have lying around and take them to a participating drop off shredding location. Once there, your papers are weighed and your cost will be evaluated. Typically, most drop off shredding services take up to 3 boxes of papers. If you have more papers than this, mobile or off site shredding may be a more convenient and economical option.
Pros and Cons
Drop off shredding is quick and easy. If you have a small stack of papers and you want them shredded right away, this will be the best way to do so. There are also thousands of drop off locations all across the country, making it easy to find one near you.
To find a drop off shredding location near you, check out the Shred Nations Drop Off Directory.
Drop off shredding is not a good option for those who want to watch their papers shredded in person, require a certificate of destruction, or have large volume shredding projects.
Learn Which Shredding Service is Best for You
Depending on the size of your shredding job and the level of convenience and security in the shredding that you require, there is a shredding service that can fit your needs. Shred Nations partners with mobile, off site and drop off shredding locations nationwide that have decades of experience in data security and destruction.
To get free, no-obligation quotes in just minutes, give us a call at (800) 747-3365 or fill out the form on the right.