Among the most populated states in the US, the millions of sensitive documents and information held by Texas businesses and individuals alike means Texans also need document destruction services to protect themselves from identity theft and fraud.
Being one of America's largest states, Texas has high demand for secure shredding services, which is why Shred Nations aims to provide flexible and affordable shredding services all throughout the Lone Star State.
Offering weekly, bi-weekly, or monthly ongoing shredding as well as services for one-time shredding purges, our document destruction services can help to provide relatively cheap insurance compared to the cost of stolen identities and data breaches.
Available Document Destruction Services Throughout the State of Texas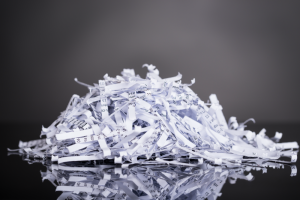 Shred Nations works with a network of shredding providers spanning the entire state of Texas, helping to provide cost-efficient and convenient shredding services to meet your needs, including:
When you only have a box or two of documents to shred, countless drop off locations are available throughout Texas—maybe even within a few miles from your home or on your way home from work.
With the process being as quick and easy as stopping in and dropping off your documents in locked storage bins, drop off shredding makes document destruction a five minute project.
With mobile shredding services, Texas businesses and homes can have a shredding truck to come to your location and shred your documents. Able to personally witness your documents being shredded, the service offers an extra sense of security.
Shredding events offer communities and businesses the opportunity to take advantage of mobile shredding's benefits at a more affordable cost.
Hosting a shred event can be a great way for businesses to advertise in their area, and for residents, church groups, and other organizations to get together and protect members of their community from identity theft or fraud.
Like mobile shredding services, off site providers come to your location to pick up your documents, collecting them in locking storage bins before taking them to a secure off site facility. Because providers don't stay on site for shredding, the time saved makes the service more cost-efficient—especially for large-scale document destruction.
Besides just paper documents and files, we offer hard drive destruction services for when it comes time to securely dispose your hard drives and electronics. Able to handle CDs, DVDs, USBs, and other devices on top of hard drives, our services provide complete destruction and additionally recycle shredded bits according to EPA and hazardous waste standards.
Texas Cities Where You Can Find Shred Nations
Here's just a few of the many Texas cities you can find Shred Nations services and locations in: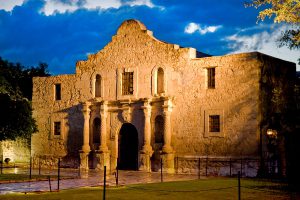 From the San Antonio Riverwalk and Alamo Mission site to Spurs' games at the AT&T Center, there's never a dull moment in the lively city of San Antonio.
As the seventh most populated metropolitan area in the nation, San Antonio has a rich and diverse culture with a booming economy and something for everyone—including document destruction services from Shred Nations to help businesses and individuals securely shred their documents.
Throughout San Antonio and its surrounding suburbs and cities, we provide all our shredding services and options ranging from mobile and off site shredding, to drop off services, hard drive destruction, and organizing local community shred events.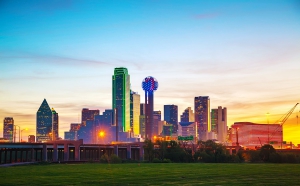 Shred Nations Dallas specializes in finding local shredding providers throughout the Dallas–Ft Worth metroplex—helping to connect and provide free quotes on document destruction services from shredding providers near your home or business.
With an nationwide network of secure shredding providers, we strive to find you cost-efficient shredding services from providers near your Dallas location who can handle your project needs and budget.
Offering a quick and easy way to handle your shredding without making it an all-day project, we help to provide protection from identity theft and fraud, but still give you plenty of time to catch the Cowboys game.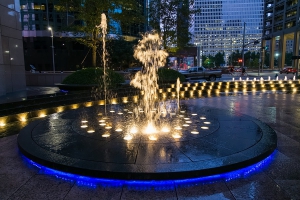 As one of the largest cities in the US and home to 24 Fortune 500 companies, a range of sports teams, and the NASA space center, Houston sits right at the crossroads between a wide-ranging culture and economic prosperity.
Despite its vast population, we help to provide our range of document destruction services for everyone ranging from Houston's 11,000 restaurants to all the Texans and Astros fans, and everywhere in between as well.
With so much to do in the bustling city of Houston, there's also still the basic need for its residents and businesses to also shred their sensitive documents to safeguard from identity theft and fraud, and luckily with the Shred Nations affordable and convenient shredding services are only a call or click away.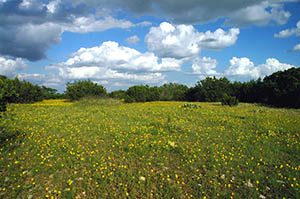 Sitting just northeast of the bustling city of Dallas is the quaint and somewhat quieter city of Garland. While there are variety of shops for the adults to peruse, there's just as many family attractions including a water park, golf courses, and plenty of open parks.
Throughout Garland and the larger Dallas County, you also find Shred Nations—here to provide mobile, off site, drop off, and other affordable document destruction services to meet any of your needs.
Whether it's coming to you to shred or having a location to drop off a box documents for shredding on the way home from work, Shred Nations Garland does it all.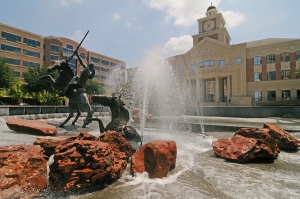 Just 30 minutes from Houston is sunny Sugar Land—a scenic city home to a variety of businesses and individuals alike.
Once a sugar plantation now turned bustling modern city, Sugar Land is growing with the new addition of minor-league baseball and tier III hockey teams on top of its other attractions like the Justin P. Brindley Mountain Biking Trail.
With Sugar Land's growing population, Shred Nations is here to grow with Texans—able to provide our document destruction services to any and every business and individual in Sugar Land no matter how many are in need of affordable and reliable shredding services nearby.
Need Shredding Services Near Your Texas Home or Business?
With our wide range of local document destruction services ranging from drop off and mobile shredding to organizing community shred events, wherever you are in Texas and whatever document destruction needs you may have, we have the shredding services to help.
At Shred Nations, our nationwide network of reliable local shredding providers allows us to help connect Texas businesses and residents with the right shredding services to fit your schedule, security needs, and budget.
To get started scheduling with a document destruction provider for your project today, simply fill out the form at your right or just give us a call today at (800) 747-3365 to get free quotes on document shredding services in your area.