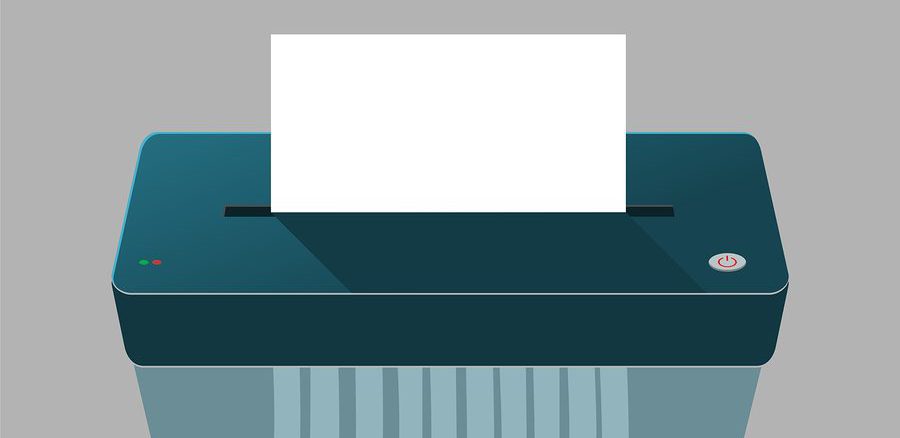 Document shredding services help businesses keep their confidential information secure. If your company is looking into using a professional shredding service provider, it's important to know what the shredding process looks like.
Shredding Services
There are a variety of shredding services available. You can have your documents shredded at your location or at a secure facility. You can have your documents picked up or you can drop them off yourself. But in the end the main shredding process is essentially the same.
How the Shredding Process Works

Gather Your Paperwork
The first step in any paper shredding project is to gather the paperwork that needs shredding. Whether you place secure bins around your office and accumulate items to shred overtime, or if you're performing a large, annual shredding purge, you'll need to gather your papers and place them in trash bags or boxes.
Your Documents are Picked Up
Once you've collected your items, call up your shredding provider and they will send a shredding professional to come pick up your documents. From there it depends on the service option you've chosen: your documents can either be shredded in a truck at your location, or driven to a secure shredding facility to be shredded.
Your Items are Shredded
Either way your items with be dumped into an industrial strength shredder and shredded to bits. The bits of your papers are mingled with the bits of thousands of other papers for extra security. The pounds of paper bits are then tightly packed and sent through a baler where they are compacted into bales. These bales are sent off to a local paper recycler.
Certificate of Destruction
To finalize the process some shredding companies offer certificates of destruction which outline the when and where of the shredding and offer witness signatures. Ask your provider if this option is available if you would like to keep a certification for your records.
Need to Find a Reliable Shredding Service Provider Near You?
Shred Nations has a nationwide network of capable and professional shredding service providers. If your company is looking for a local shredding company to help keep your private business information secure, we can help you find the best provider in your area.
Call us today at (800) 747-3365 or fill out the form on the right to get several free quotes from providers in your area. We look forward to helping keep your company safe.