You've scheduled your routine shredding service. Your documents are picked up or delivered to the shredder, and you witness your personal files becoming bits of paper. But what happens from there?  What happens to paper after it's shredded?
If you've been shredding your documents at home, chances are you've been told time and again your paper shreds cannot be recycled. Or, you've been told waste pickup services won't actually recycle the paper shreds.
While this still holds true for shredding your documents at home, it's the complete opposite when for a mobile, drop off, or offsite shredding service.
Transforming Shredded Paper into Recyclables
No paper can be recycled unless it goes through quite the process. Below outlines the top steps it takes to transform shredded paper into recyclables. The following infographic outlines how shredded paper goes from bits of paper to recycled goods.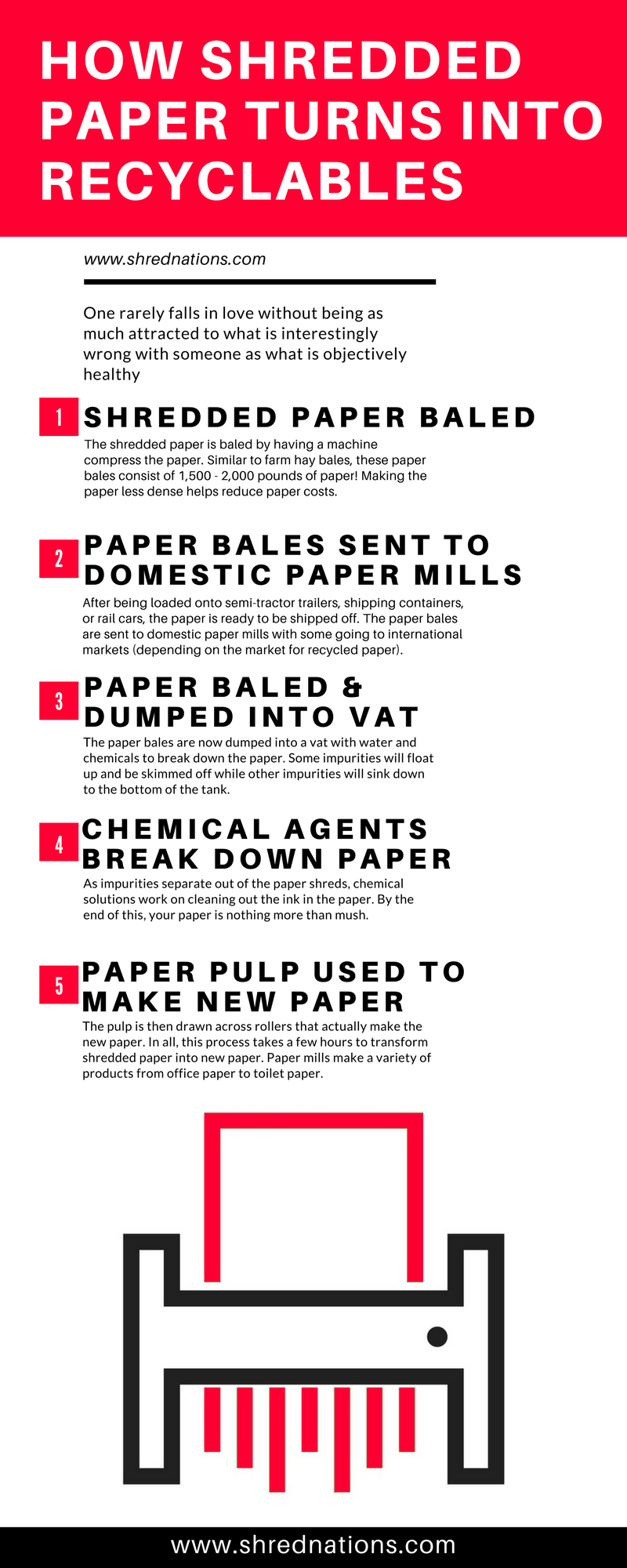 You can read more about recycling shredded paper on Earth911's website!
Want to Help the Environment While Protecting Your Confidential Information?
At Shred Nations, our network of professional shredders work to ensure their paper shreds are transformed into recyclable goods. When you work with us to shred your documents securely, you can rest peacefully knowing you're also helping the environment!
Find out which of our shredding services best suits the size of your project by filling out the form to the right or calling us at (800) 747-3365. We will work with you to find the easiest solution to your document destruction needs.