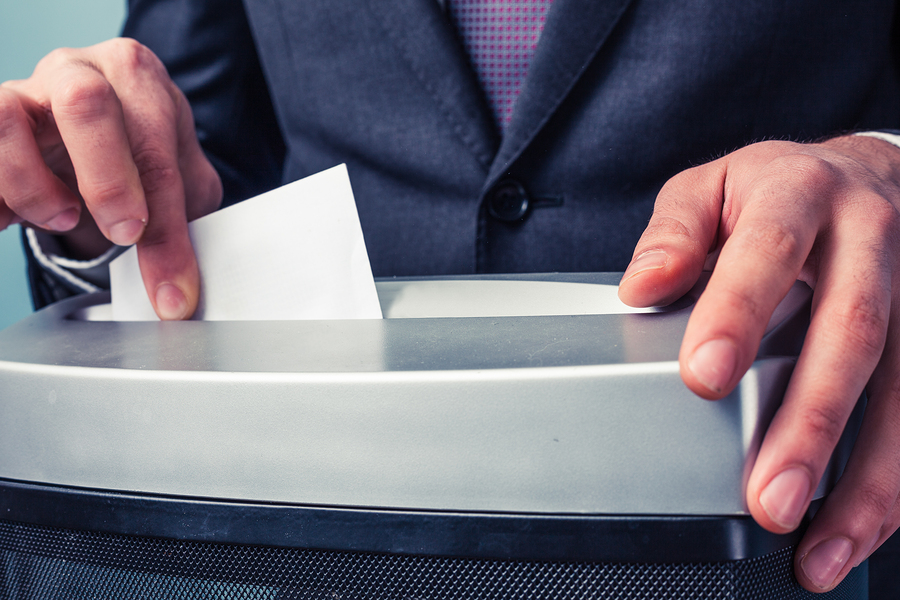 Did you know that a box full of paper weighs about thirty pounds? That is very heavy! Now imagine having to drag ten boxes to your car, that's three hundred pounds! The good news is Shred Nations offers a mobile shredding option that can shred three hundred pounds of paper on-site so that you don't have to worry about carrying the documents to a drop-off location.
Once you call Shred Nations, we can have a mobile shredding truck come to your home or office to shred all your documents in boxes right then and there. This convenient service can eliminate hassle while still shredding your documents safely and securely.
Steps in the Mobile Shredding Process
Here is the process you need to follow in order to have a local mobile shredding company shred your documents at your home or office
Submit a quote request by filling out the form on the right or calling Shred Nations at (800) 747-3365. After speaking to one of our experts, a mobile shredding company will contact you with a free quote for your project.
Once you decide on what company you feel fits your project best, they will provide you with a secure bin at your home or office.
When the locked bin is full with documents, contact your mobile shredding provider to set up a time to shred your documents.
Once you have reached the day of the appointment the mobile shredding truck will come to your office or home to shred everything in the bin. You can watch the entire process to make sure that all your documents are destroyed properly. We will never come in visual or physical contact with your documents.
If you are looking for mobile shredding in your area, Shred Nations can help!  To get started, fill out the form to the right, or give us a call at (800) 747-3365.  Within minutes, you will receive free quotes from contractors in your area that can help with your project.