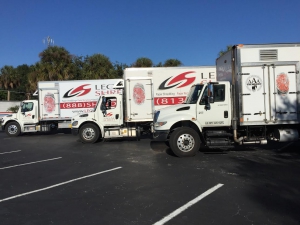 Our featured partner of the month is Legal Shred, a valued Shred Nations partner since 2012. We are honored to work with a company that values customer relationships and provides exceptional customer service.
Legal Shred is a member of The Mobile Shredding Association (MSA) and is dedicated to secure document destruction techniques.
We were able to learn more about Legal Shred from the President Judith Papo. Find out what Legal Shred is doing to exceed shredding expectations.
How did you get into the shredding industry?
Legal Shred was spawned from our own need for a shredding service we could trust and recognize as committed to and vested in our community.  My husband, Jeff Papo is partner at our local independent pharmacy-Tuminaro Pharmacy.  Concerned with protecting our patients' information and our own proprietary information, we searched for a reliable, dependable, trustworthy service.  Dissatisfied by what we found, we instead started HV Shred, Inc. now with the added DBA Legal Shred.
How long have you been in business?
We survived getting started in among the most challenging economic times our country has faced back in 2007 just on the cusp of the banking crisis and are now in our 9th year.   Legal Shred has grown to include 9 on-site shredding trucks, hard drive shredding equipment and an alliance with a likeminded customer-centered medical waste disposal service.  Whether our clients have a sheet or two of paper or entire warehouses full of confidential records, we have the solution.  Legal Shred is most proud to be involved with the community including serving on the environmental and business committees and supporting local charities.
What is your business philosophy?
Plain and simple—this is our passion statement:
We deliver heartfelt, relationship-focused service.  Ensuring security, compliance, and sustainability for the business and local community is our top priority.  Our team of professionals provides secure data destruction to safeguard confidentiality and preserve the environment through recycling.  We are the identity protection company who puts the confidence in confidential.
How has your business changed over the years?
As the saying goes—change and grow or stagnate and die.  From our early days of one truck run by my father in law and me doing the marketing, bookkeeping, and customer development we now have a full team of professionals moving the flywheel.  A guy on the truck and a gal in a home office serving a fairly tight regional area has evolved into a team of professionals both on the road in our fleet of trucks and in an established office with customer service specialists at the ready to provide service throughout the Hudson Valley and greater NY Metro Area as well as Florida.  Our most dramatic change has been the recent alliance forged with our sister company Legal Shred in Florida (actually run by brothers!).
What is your shredding specialty? What makes your company unique?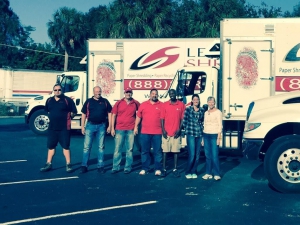 Our bedrock is relationships—with our clients, our employees, and our fellow business owners in the area-and the quest always to say
"YES, we have a solution!"
  We are keen on making sure everyone gets service on a schedule that best accommodates their needs—so we are thankful to have developed a strong network of independent shredding professionals and cross-over companies with whom we cross refer.
Thank You Legal Shred
Thank you
Legal Shred
 for your continued devotion to secure document destruction. We appreciate your hard work to satisfy customers and your efforts to provide cost effective quality service for your customers!