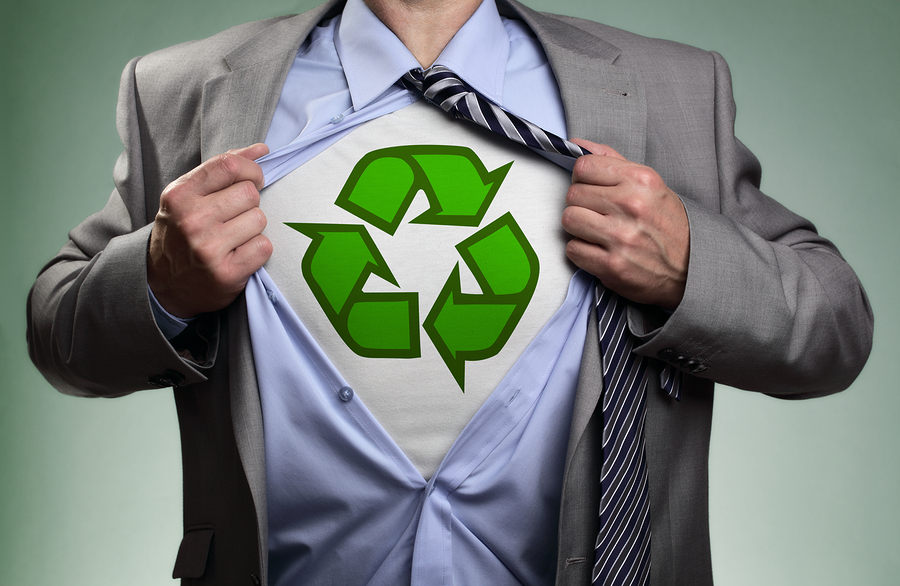 Recycling is a trend that many businesses are starting to join in on. Why wouldn't they? It helps our planet and makes people feel good about supporting an eco friendly company. It is a great habit to get into- if you are doing it correctly.
Getting in the routine of tossing out old documents and outdated electronics to be recycled is great, although if it's not done properly, can ruin a business. Data breaches are on the rise and improperly destroying office equipment or documents can put your business at risk.
When you leave old documents on whatever you are recycling, they are easily recoverable by anyone who might get their hands on them. This could easily lead to a data breach, which could cost your business thousands of dollars and customers.
Recycling Electronic Media
Even if your electronic media isn't running anymore, it is important to make sure that it isn't simply dead when you take it to be recycled— it needs to be wiped clean of data. If a hard drive is not cleared when it is given away, the person receiving the recycled hard drive will then be exposed to all of the information on it.
When you want to recycle unneeded office equipment, be sure you are destroying the data before hand. To stay organized, it is a good idea to have a clear plan that all employees are aware of that ensures all data on electronic media and office equipment is properly destroyed. Documenting all devices that could contain information on them, such as laptops, CDs, scanners, mobile phones and USB drives will help keep track of what needs to be wiped before recycled.
Too many businesses take data destruction lightly–it is vital for your business' success that you aren't one of them. If you are sending electronics to be recycled before getting rid of the data on them, you could be putting your business at serious risk of a data breach.
Recycling Documents
Having a record retention schedule will allow you to keep track of which documents are no longer needed and when they need to be destroyed. Before you throw them into the recycling bin, make sure there is no way they will be recovered.
Shredding your papers will make it so that people can not take advantage of the information on them, and if you hire professionals, many shredding companies will recycle the shredded paper to make clean, new paper.
Recycle!
Recycling is a great way run a business while also helping the environment, just make sure you are doing it safely. Be smart about how you recycle by making sure there is no way that any important data could be recovered. A data breach could cause a great deal of trouble over a simple mistake like recycling.
Read this article from Waste to Green about the do's and don'ts of recycling.
We Can Help!
Shred Nations offers secure destruction of documents and electronic media for any business or home that wants to make sure they are recycling safely.
For a FREE quote, call Shred Nations at (800) 747–3365 or fill out the form to the right. We can connect you to shredding services nationwide that will recycle your old documents or electronics after they have been properly destroyed.