Drop off shredding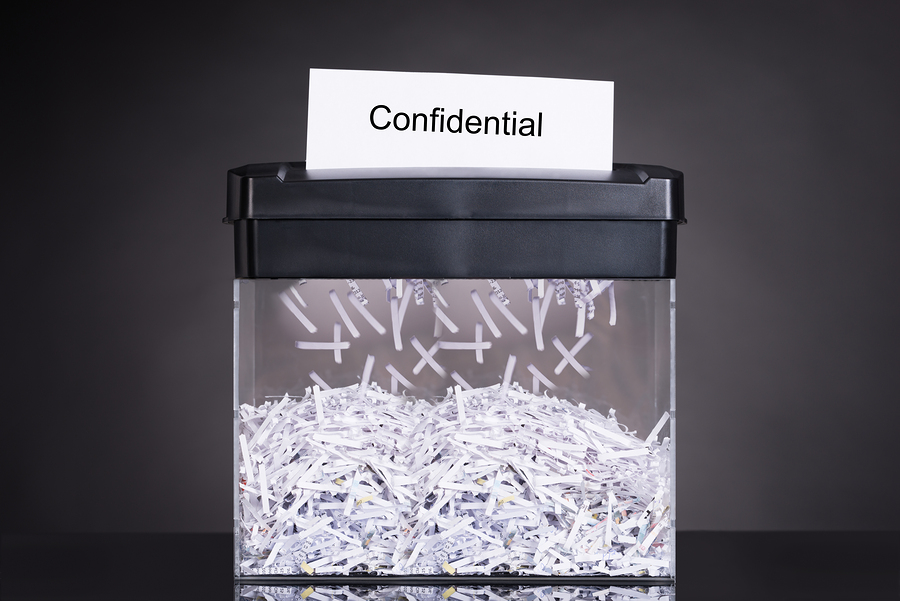 is a very convenient option for people or businesses that do not have a lot of paper to be shredded. A small amount of shredding would be considered a box or two of paperwork.  The cost of drop-off shredding is usually a dollar per pound for all of the to-be shredded documents.
After finding a secure drop-off shredding location, all of the documents that need to be shredded are put into a locked bin. The bin remains locked until a contractor comes to the secure location and shreds all of the contents.  This is very time efficient when considering a home shredder can only shred one or two pieces of paper at a time.  It can also be expensive to invest in a home shredder if you don't already have one.
With drop-off shredding you usually do not get to see everything destroyed in front of you. However, your documents stay locked in the bin until a contractor comes out and shreds all of the documents inside. Once the documents have been destroyed, you will receive a Certificate of Destruction for your records, signifying all your documents were safely and securely destroyed.
Four Main Advantages of Drop Off Shredding:
Leave your documents at a secure location and let the professionals take care of the rest
Drop-off shredding is cost effective and time efficient
Always receive a Certificate of Destruction after documents have been shredded
99% of drop off locations will make sure that they work with contractors who recycle
For those who have a larger need than a few pounds of document shredding, find out more about our mobile services, and business shredding options.
To locate a Secure Drop-Off Shredding location near you, fill out the form to the right, or give us a call at (800) 747-3365 for a FREE, NO OBLIGATIONS QUOTE IN MINUTES!