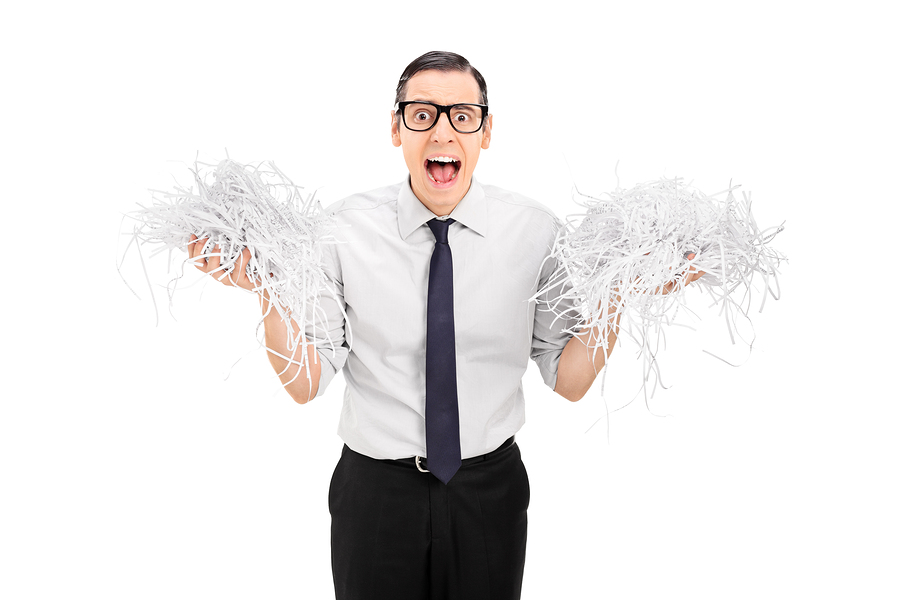 Shredding your secure documents is extremely important.  We all know this.  It is very common knowledge that if you don't take the time to protect your information, no one else will. Risking your identity isn't worth the little bit of time that it takes you to destroy your records. Most of us are pretty up to date with the shredding process itself and why it is important, but what are some steps that we can take in order to prepare ourselves for the actual shredding process?
Always make sure that you have everything that you want to shred in a pile.  You don't want to be running around trying to find what else you need to shred during the process. It is best to continuously put your secure documents into a box over time so that you don't have to check back later.
Find the best option for you.  There are several different ways to handle your shredding project, but each one is going to have different features that you may or may not like.  Look around to find the best option for yourself before you jump in.
Make sure that your paper doesn't have any paperclips, staples, or isn't wet before you try to shred (depending on the process that you choose).
Get other people involved!  If you are doing a mass clean out and having a mobile service come to your location, or even going to a drop off facility, the more people you have, the easier it is to split the costs associated!