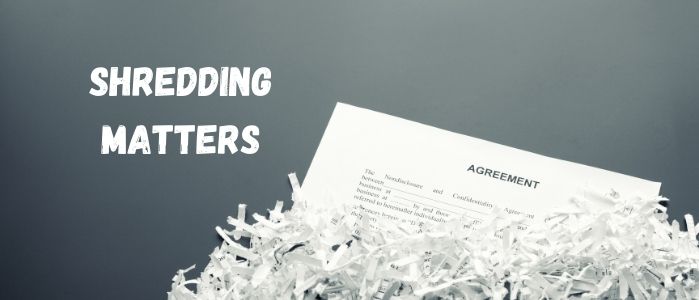 Protecting your identity is more important than ever. There are so many different ways that thieves can steal your identity, you want to make sure you take every available step to reduce your exposure  Even the simple act of throwing away junk mail, could put you, your family, or your business at serious risk. Shredding sensitive information is a great place to start.
Professional shredding is easy and more cost-effective than you might think. Shred Nations has options ranging from drop-off locations, to sending a mobile shred truck to your home or business. We take the guess work out of your shredding project by pairing you with the right service at the right price. Don't be a victim of identity theft, let our network of destruction professionals help you.
Shredding is Vital for Compliance
If you run a business it is extremely important to make sure that you shred your documents. Not only for the safety of your business, but also the privacy of your employees and clientele. In most professions it is actually required by law to destroy your paperwork. Laws such as HIPAA and FACTA were enacted to protect consumer information.
Some companies have had to pay pretty hefty fines, or even lost their businesses due to not disposing of their documents properly. Fines can range anywhere from a few hundred dollars to a few thousand for a single infraction. These violations can irreparably damage your business and professional reputation. All of our shredding partners adhere to all state and federal privacy laws, including HIPAA and FACTA.
Identity Theft Keeps Rising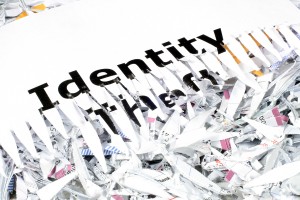 Even if you don't own your own business, there are plenty of reasons you should protect yourself from data theft. It's no secret that identity theft has been on the rise over the past few years. Even just between 2019 and 2020, the FTC reported a 73% increase in instances of identity fraud. Experts agree that as criminals get more sophisticated, these numbers will only continue to grow.
We get so much mail everyday that contains personal information, it makes it hard to figure out what you should shred and why. Even if someone gets your mail and they aren't trying to steal your identity, they are able to find out personal information about you and find out anything you subscribe to.
It's much easier just to shred all of your paperwork as opposed to finding out that someone has accessed your information later in the future. Mail contains a wealth of information from financial information to medical records. Even junk mail contains enough information for criminals to get a clear picture of who you are.
Shred Nations has a Variety of Service Options
Shredding paperwork doesn't have to be a hassle, it's actually very accessible these days. If you just have a box or two of paperwork there are drop-off locations all across the country that can securely destroy your documents. These locations typically charge by the pound, which is great for smaller jobs. The industry average is about $1 per pound, so you can safely destroy all of your paperwork fairly cheaply.
If you have more than a couple of boxes, the next best option is mobile or offsite shredding. Mobile shredding is the most secure option we offer, simply because you can watch the destruction process from start to finish. Our contractors will never come into physical or visual contact with your documents. The whole process only takes a few minutes. Additionally, for businesses that are required to witness their shredding by law, this is the only option that meets those requirements.
Offsite shredding is very similar to mobile shredding, except your paperwork is taken to a secure location. Our drivers will pick up your paperwork from you location and safely transport them to the shredder. Your documents will be shredded alongside thousands of others, and co-mingled for added protection.
Shred Nations Provides Free, No Obligation Quotes in Minutes
For every shredding project, you will receive a certificate of destruction. A certificate of destruction can help protect your business in case of legal action or an audit. It will include details from each step of the shredding process; including chain of custody, witnesses, and a time stamp. To get started just give us a call at (800) 747-3365, or simply fill out the form on this page to speak with one of our experts about which service is right for you. We're standing by to help make your shredding project easy and affordable.