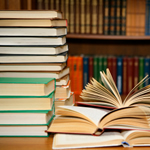 A wise man once said, "shredding is the process of turning big paper into little paper. Everything else is just details." But as with so many things, the devil is in the details.
Business have long known they need to protect their confidential information. Add to that the myriad of federal and state laws that now require the proper destruction of documents. To comply with these laws every business owner should educate themselves on what needs to be done and the most economical solutions.
This is our library of articles on everything shredding. This covers all the details of any document destruction project. As laws change we continue to update our information so stop by when you want to know what is new.
Business Shredding
FACTA Shredding
HIPAA Shredding
Shredding Basics
Home Shredding
Identity Theft
Buy a Shredder
Miscellaneous