Regulated Medical Waste Disposal Services
Safely Dispose of Your Regulated Medical Waste Today!
Regulated medical waste is a term that covers a wide variety of medical materials. It is sometimes referred to as red bag waste, biohazard waste, or infectious medical waste. It is an item contaminated with liquid, semi-liquid blood, or other potentially infectious materials (OPIMs) that could be released when handled.
Regulated medical waste requires segregation, special handling, and specific disposal. It must be handled carefully to prevent the spread of disease and to maintain compliance with local regulations. Materials are determined to be regulated medical waste by state and federal regulations and the OSHA Bloodborne Pathogen Standard.
Examples of regulated medical waste includes: blood spill cleanup materials, staples and wires, dialyzers and tubing, needles and syringes, broken glass, glass pipettes and slides, surgical specimens, scalpel blades, lancets, and more!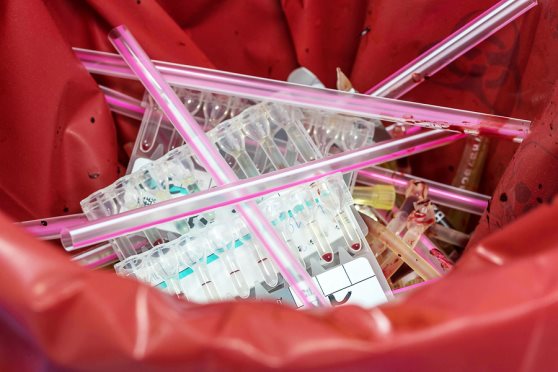 Treatment and Disposal of Regulated Medical Waste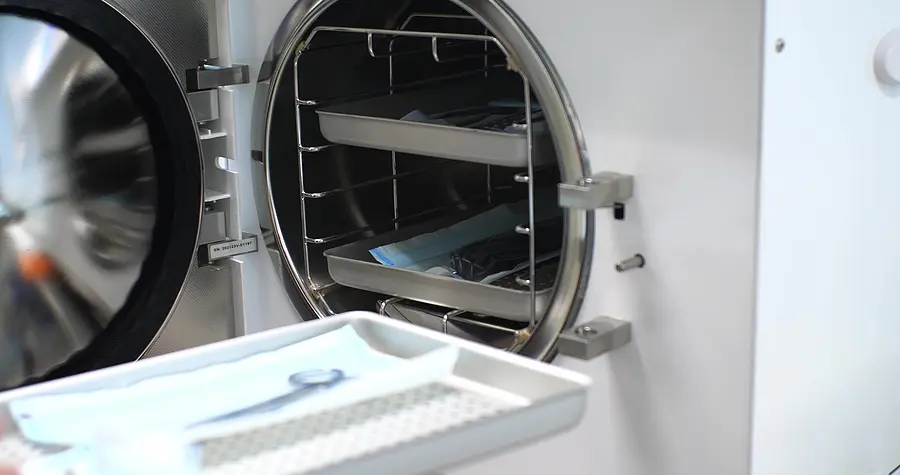 Proper management and disposal of medical waste is important because it poses a health risk to the public and waste workers. For example, contaminated needles can poke through garbage bags and poke workers, possibly transmitting serious diseases like HIV and hepatitis.
The goal of treating regulated waste is to render it noninfectious and safe for further handling and disposal. Incineration has long been used as a disinfection method, however, due to the negative environmental impacts, it is no longer recommended. Today, two methods are used:
Heat – steam autoclaves, microwave systems, dry heat, and hot air systems, or plasma arc

Chemical agents – chlorine compounds, ozone, alkali, or other disinfectants
Once the waste is rendered noninfectious, it can be disposed of with regular solid waste (with some exceptions).
How to Dispose of Regulated Medical Waste
Segregate your waste
Regulated medical waste must be separated based on the type. Solid-regualted medical waste can be placed in red liner bags as long as they are closable and leak-proof. Liquids and sharps should be placed in thick liner bags and then placed inside a puncture and leak-resistant FDA-approved container.
Contact Shred Nations
Give Shred Nations a call at (800) 747-3365 or fill out our form when your bags and/or containers are full. You will receive quotes from a secure provider in your area.
Select a provider
Pick the service provider that fits best with your needs and pricing. Schedule a date and time for the provider to come pick up your regulated medical waste.
Your regulated waste is picked up
Your regulated medical waste is picked up on your agreed date and time. It is then taken to a secure facility to be properly treated.
The waste is treated at a facility
Your regulated medical waste is treated with environmentally friendly methods such as autoclaving, microwaving, dry heat, chlorine compounds, or other disinfectants.
Security & Compliance
Using a secure medical waste service provider protects you, your employees or family, and your business. You will be protecting you, your employees, and your family safe from infections and diseases. You will be protecting your business by complying with all state and federal regulations regarding regulated medical waste.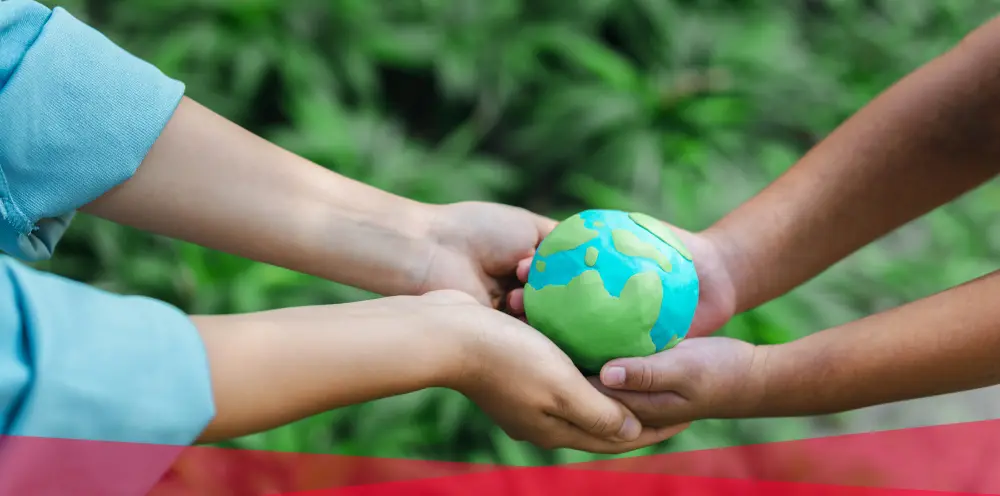 Environmental Responsibility
Proper disposal of regulated medical waste decreases the risks of releasing toxic pollutants and excess plastic waste into the environment. Environmentally-friendly treatments our service providers use to treat regulated medical waste help protect our communities and the health of future generations.