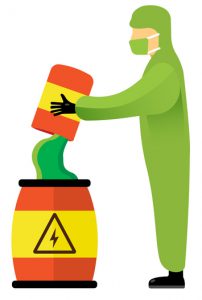 If your healthcare organization produces regulated medical waste, you have most likely come across the complications that arise when it comes to the disposal of these items.
To help you handle your trace chemotherapy waste, Shred Nations has partnered up with yellow container disposal services that can take the messy disposal duties out of your hands and into theirs.
Proper medical waste disposal is crucial to keeping your employees and any visitors of your establishment safe from contamination. Utilizing a yellow container disposal service is the best way to keep your disposal methods organized and up-to-date with the latest requirements and regulations like OSHA.
Yellow Container Medical Waste
---
It is important to keep your regulated medical waste disposal organized with a program that is easy-to-follow for all your employees.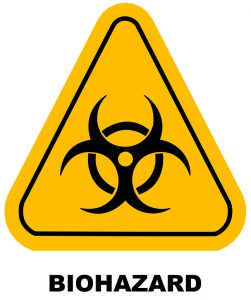 Trace chemotherapy waste that should be thrown out in a yellow container include:
Disposable material contaminated with blood or bodily fluids

Empty ampules and vials

Empty IV bags and tubing

Gowns, gloves, and aprons

Used personal protective equipment (PPE)

Used wipes and packaging
Shred Nations can find the right yellow container disposal service for your location based on your specific requirements, with fully-tailored service options.

100% FREE Quotes on Medical Waste Disposal in Just Minutes
---
Shred Nations works with a nationwide network of contractors that can dispose of your regulated medical waste properly and in compliance with all local and federal regulations.
To get risk-free, no-obligation quotes in minutes, fill out the form on the right or give us a call at (800) 747-3365.