Sharps can be very dangerous and carry disease, illness and pathogens. Though they can be very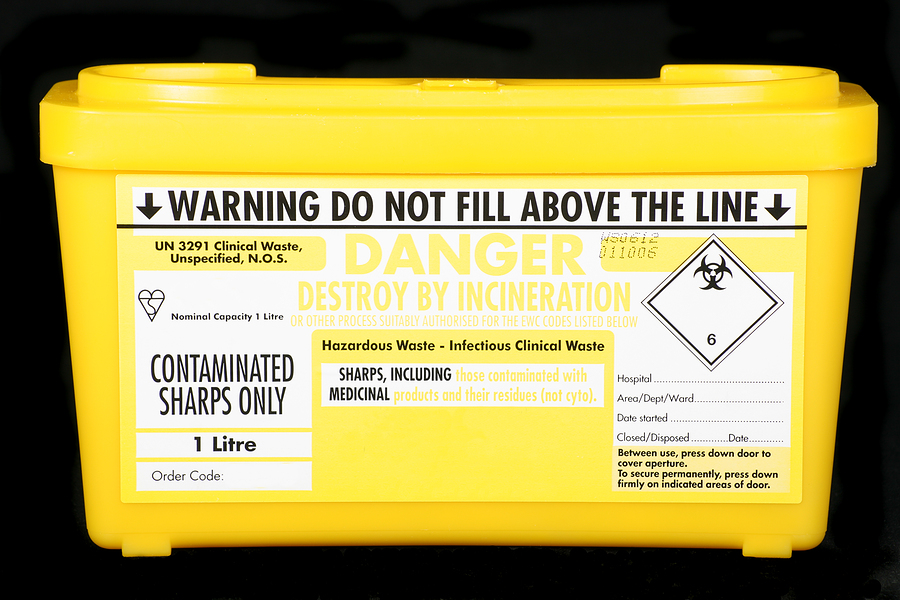 dangerous, hundreds of thousands of people in the US rely on them every day to get medicine that is vital to life. Sharps are used in homes, hospitals, urgent care facilities, doctor's offices, beauty salons and many more places.
Given the fact that sharps can be spread infectious disease and therefore be very dangerous, it is of the utmost importance that all sharps be stored in a biohazard safe bin so that fluids and the sharps themselves do not leak onto persons or surfaces.
Sharps disposal services usually pick sharps disposal bins on a set schedule. The schedules can range from daily to bi-monthly depending on whether the bin is in a high volume area like a hospital or a low volume area like a home.
Shred Nations provides fast, reliable and secure sharps container disposal services via our network partners. Whether you are responsible for sharps disposal in a hospital or you are a small doctor's office, our professional sharps disposal staff can help you find the right solution for your needs. Give us a call at (800) 747-3365 or fill out the form to your right to get a FREE NO OBLIGATIONS QUOTE IN MINUTES.