Electronic Media Destruction in Portland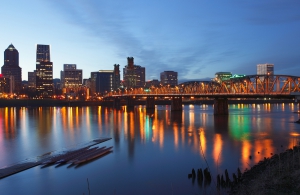 Even if you've erased digital files off of your old hard drives, your data is still recoverable. The only way you can ensure your digital data is safe is to destroy old hard drives and other electronic media storage devices.
Electronic media destruction providers can easily ensure your digital security by destroying these old drives for you. Shredded materials are melted down immediately after they destruction for recycling. Shred Nations Portland offers electronic media destruction services to keep your information safe from criminals.
Electronic media includes anything that might hold proprietary or personal data, including:
Computer hard drives
Printers, Scanners, and Copiers
Credit and Debit cards
CDs, DVDs, and Floppy Disks
Flash drives/Thumb drives/Jump drives
Biomedical devices
Don't let your sensitive digital data fall into the wrong hands. Shred Nations Portland offers secure destruction services for your hard drives, electronic media, and other electronic hardware.
The Data Destruction Process in the Portland Metro Area:
Kindly request a quote for your project by filling out the form to the right or calling Shred Nations Portland at (503) 303-8923.
You'll have the option choose the service and pricing that fits your needs best. We can pick up your electronics from your location and shred them at a secure facility or shred your materials at your location. You may even ship your materials to a secure facility to be processed if you choose.
Once your hardware has been destroyed, we separate the pieces into component parts and recycle them. You'll receive a Certificate of Destruction for your records.
Are Electronic Media Destruction Services Secure in Portland?
Destroying your old hard drives and electronic media is actually the only absolute way to ensure criminals don't recover your digital data after they leave your possession. Shredding companies must comply with the National Security Agency and Department of Defense regulations for electronic media destruction.
The Certificate of Destruction you receive once the job is finished contains information regarding the details of your project, including when and where your devices were shredded and a list of witness signatures, in order to demonstrate your compliance with local and federal privacy laws.
Get Fast No-Obligation Quotes on Electronic Media Destruction Services in Portland
Why risk it? Shred Nations Portland offers secure data destruction and hard drive shredding services throughout the Portland area. If you need your electronic media destroyed call us at (503) 303-8923 or fill out the form on the right for free quotes.
We will contact you within minutes of your request with free quotes from several capable shredding service providers in the Portland area. Our contractors are competing for your business, so you will get the best price and service available.
Shred Nations Portland
11918 SE Division St
Portland, OR 97266
(503) 303-8923
Email: portland@shrednations.com
Our normal business hours are Monday through Friday from 9:00 AM to 6:00 PM and Saturday from 11:00 AM to 3:00 PM.
Shred Nations Portland is proud to serve Portland and the surrounding areas:
Beaverton | Tigard | Portsmouth | Kenton | Boise | Pearl District | Irvington | Richmond | Rockwood | Woodstock | Oak Grove | Metzger | Salem